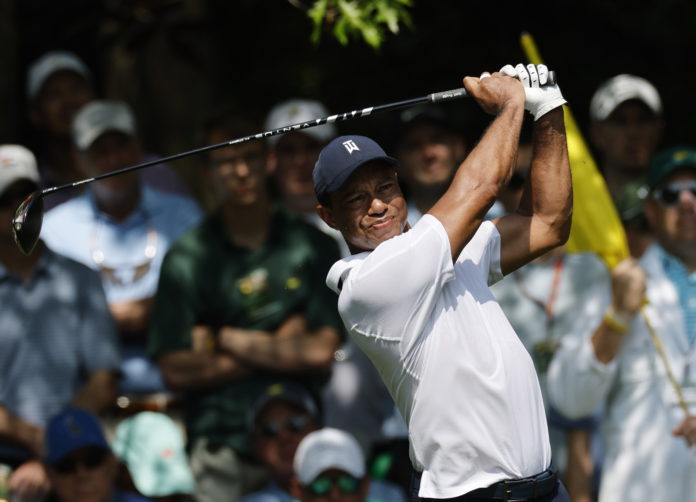 SuperSport viewers on DStv will be treated to a celebration of athletes and teams which are considered GOATs [Greatest Of All Time] throughout the week.
This gathering of greats will feature at 17:00 CAT daily on SuperSport Variety 3 and will include a blend of documentary-style content, key matches and events that demonstrate why these athletes have carved their names in sporting lore. Plan your weeklong sporting entertainment with DStv.
Get connected, stay connected or upgrade your DStv subscription to ensure you don't miss a single beat.
Golf Monday
Monday, 3 July brings a focus on golf great Tiger Woods, who is regarded as one of the finest players in history and has won a record 82 tournaments on the PGA Tour, including 15 major championships.
Boxing Tuesdays
On Tuesday 4 July, a closer look at boxing greats Floyd Mayweather, Manny Pacquiao and Tyson Fury will be on our screens. The latter, known as 'The Gypsy King' is one of the most charismatic boxers of recent years and is considered the lineal heavyweight world champion. "I'm a fighting man, a fighting man with generations of fighting men before me in my family. That's all we do: we fight," said the 34-year-old, who hails from Manchester in England.
Running Wednesdays
Wednesday 5 July brings a closer look at Kenyan long-distance running legend Eliud Kipchoge. The 38-year-old is regarded as the greatest marathon runner of all time, having run four of the six fastest times for that distance in history. He has also unofficially broken the two-hour barrier for the marathon and will be looking to achieve that feat in open competition as his next major goal.
Football long-weekend
Football legend Sir Alex Ferguson will be the focus on Thursday 6 July, followed on Friday 7 and Saturday 8 by episodes on two of the greatest players the 'Beautiful Game' has ever seen – and who are still active today – Lionel Messi and Cristiano Ronaldo.
The debate over which player, Messi or Ronaldo, is better has raged for over a decade now, but in truth football fans have been enormously privileged to see two such exponents of the sport drive the art forward through their sheer brilliance.
Sunday 9 July puts the spotlight on track running legends such as Usain Bolt, Shelly-Ann Fraser-Pryce, Haile Gebresalassie, Mo Farah, Michael Johnson and Allyson Felix.
"Kill them with success and bury them with a smile," said Bolt, who is regarded as arguably the greatest sprinter of all time and is beloved by fans for his relaxed and friendly nature.
No rival can compete with DStv sports coverage. Our viewers on DStv see the GOATs in action week in and week out. To upgrade, reconnect or manage your subscription download the MyDStv app on your mobile app store or visit www.dstv.com to join in on the excitement and manage your account. You can also catch all the sporting action while on the move. Stream all matches on the DStv App by downloading it from the app store.
Broadcast details
Everyday from Monday 3 July to Sunday 9 July at 5pm CAT on SuperSport Variety 3
Monday, July 3: Tiger Woods
Tuesday, July 4: Floyd Mayweather, Manny Pacquiao and Tyson Fury
Wednesday, July 5: Eliud Kipchoge
Thursday, July 6: Alex Ferguson
Friday, July 7: Lionel Messi
Saturday, July 8: Cristiano Ronaldo
Sunday, July 9: Usain Bolt, Shelly-Ann Fraser-Pryce, Haile Gebresalassie, Mo Farah, Michael Johnson and Allyson Felix