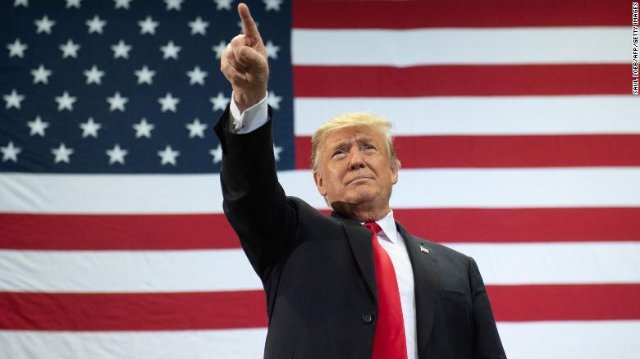 Donald Trump, barely 24 hours after his impeachment by the U.S. House of Representatives, has reacted.
The president who appears not to be too bothered by the turnout of events, took to his Twitter handle to say he was actually not the target but the world.
The tweet read, "So in reality they're not after me they're after you. I'm just in the way".
President Donald Trump becomes the third American Chief Executive to be formally charged under the Constitution's ultimate remedy for high crimes and misdemeanors.

The historic vote was over a charge that the 45th president abused the power of his office by enlisting a foreign government to investigate a political rival ahead of the 2020 election.
READ ALSO
The House then approved a second charge that he obstructed Congress in its investigation.
The articles of impeachment, the political equivalent of an indictment, now go to the Senate for trial.