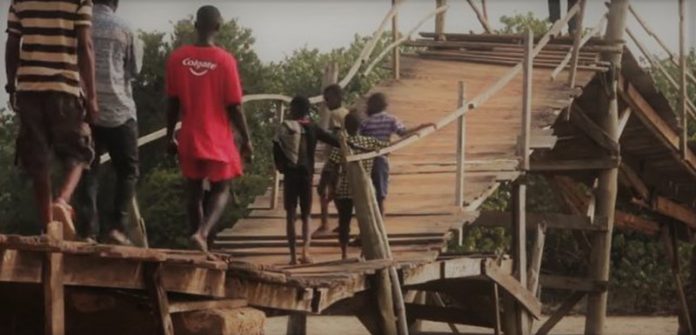 The year 2019 could easily be described as a bumper season for players in the tourism sector for very obvious reasons, the Year of Return.
But the town of Butre in the Western Region, surrounded by many breathtaking sites unfortunately received low patronage due to the poor nature of the road and a dangerous bridge.
Despite the existence of exciting canoe rides through a mangrove of wildlife species like alligators and crocodiles, the dilapidated state of the make-shift structure of a bridge leaves much to be desired.
Some tourist told JoyNews that the unstable of the bridge sent shivers down their spines.
"Using the wooden bridge was precarious to say the least. I think it is even worse during the day because you can see how fragile it is. It is so necessary to connect these two pieces of land that to have a bridge in this type of condition is rather unfortunate," the American tourist said.
The sentiment shared among these travelers is of a fear but for the residents of Butre, it is the sad reality.
Already nicknamed 'The Dancing Bridge' by some visitors, the wobbly structure's collapse claimed the life of a 7-year-old boy in November 2019.
However, residents including children are scared and want government to come to their aid as the bridge is their only route to other communities and beaches.
JoyNews' HenryKwesi Badu counts the economic losses post-Year of Return in the report below: