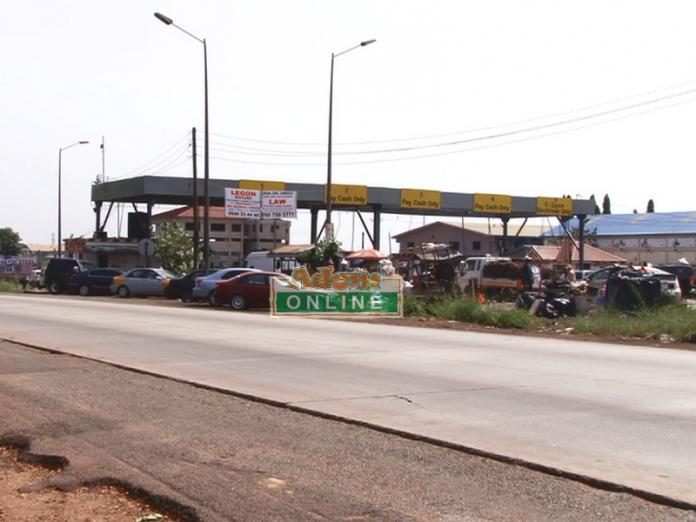 The Accra-Tema Motorway, a flagship project under the erstwhile Kwame Nkrumah regime, is a 19-kilometre stretch linking Ghana's eastern and western corridors and was opened to traffic in 1965.
The aim of the freeway was to link the harbour city of Tema to Accra and to link major cities in Ghana.
ALSO READ: Seven killed after Sunday's downpour
However, years down the lane, the motorway appears to have outlived its usefulness and has now become a death trap, giving the number of accidents that have occurred on the road.
This position has been strengthened by the Bureau of Public Safety
which is warning of dire consequences if nothing is done about the situation.
The Executive Director of the Bureau of Public Safety, Nana Yaw Akwada in an interview on Adom FM's morning show, Dwaso Nsem Monday said "we are sitting on a ticking time bomb."
ALSO READ: Swedru Municipal guard, 3 others in assault video denied bail
He underscored the need for the motorway to be reclassified since the about 65 thousand vehicles which ply the route are in grave danger.
"All the buffer zones along the motorway have been encroached so government should provide adequate traffic lights and pedestrian crossings as well as bus stops to protect the lives of pedestrians who use the road," Mr Akwada noted.
ALSO READ: One dead after robbers attack Chinese nationals at Suhum
Mr Akwada said though the Accra-Tema Motorway was designed to prohibit pedestrian movement, parking areas or u-turns, it now has about 45 unauthorised u-turns with 21 being used.
He revealed that, efforts by the government to block such routes have proven futile as residents continue to create such routs.
The only way out, Mr Akwada suggested, is for the government to fence the whole 19-kilometre stretch to prevent further encroachment of the buffer zones.
Source: Ghana|Adomonline.com|Adwoa Gyasiwaa Agyeman