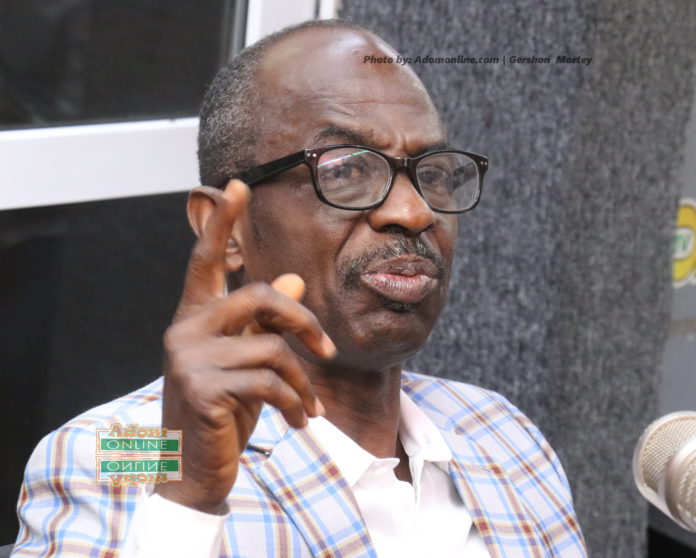 General Secretary of the opposition National Democratic Congress (NDC) says he suspects a strong force is manipulating the Chairperson of the Electoral Commission (EC), Mrs Jean Mensa.
According to Mr Johnson Asiedu Nketia, there has been a sudden disparity between the track record of what Mrs Mensa was known and stood for and her recent attitude.
Mr Nketia's comment follows what the NDC has described as the stiff posture of the EC over the compilation of a new Voters Register ahead of the 2020 election.
READ THIS:
Speaking on Adom FM's Dwaso Nsem show, General Mosquito, as he is popularly known, recounted the effective roles Mrs Mensa played in drafting electoral accountability mechanisms while at the Institute of Economic Affairs (IEA).
"Madam Jean Mensa has been the brain behind a lot of electoral resolutions in Ghana while at IEA and has always been known as a consensus builder but I can't just understand her sudden behaviour and I believe there is a strong force," he lamented.
General Mosquito further said the NDC suspects voter suppression in the 2020 election and that is enough reason to stand up to avoid that.
"Our resistance is not about the NDC but to protect Ghana's long standing democracy and to serve the interest of citizens," he said.