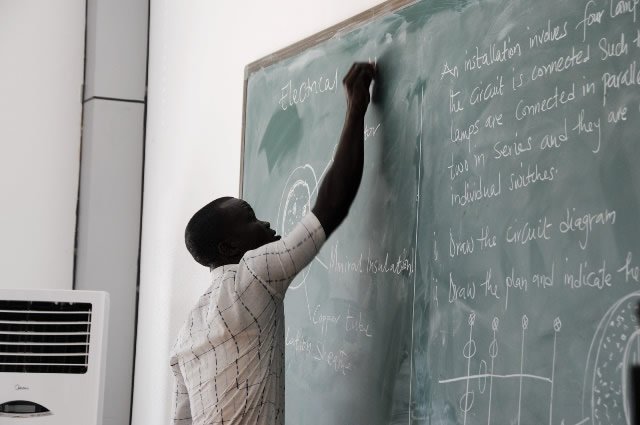 President of the Ghana National Association of Teachers (GNAT), Philipa Larsen, says the teacher unions will cut ties with the National Labour Commission (NLC) following the Commission's decision to drag the unions to court over their industrial action.
This is because, according to her, the Commission's move indicates it cannot resolve labour issues, particularly issues regarding unions in the education sector.
"With what the Labour Commission has done, they are communicating to us that they can no longer solve our problems and if that's the case then we have nothing to do with them, she said.
"Anytime they want to have any engagement with us, they should go to court for an order," an angry-sounding Larsen added.
READ THESE STORIES ALSO
The court order comes on the back of a failed meeting between representatives of the Ghana Education Service (GES), Education Ministry, Fair Wages and Salaries Commission (FWSC) and the striking teacher unions.
The unions in question are the National Graduate Teachers (NAGRAT), the Ghana National Association of Teachers (GNAT) and the Coalition of Concerned Teachers (CCT).
The three teacher unions are striking in protest of the non-payment of salary arrears between 2012 and 2016.
Ms Philipa Larsen further has said the court order by the NLC is flawed, but indicated that they will still obey the court order because it regards the law.
She added that the striking teachers, starting Monday December 16, will return to the classrooms and the unions will release a statement to that effect. 
Source: Adomonline.com | Dorcas Abedu-Kennedy