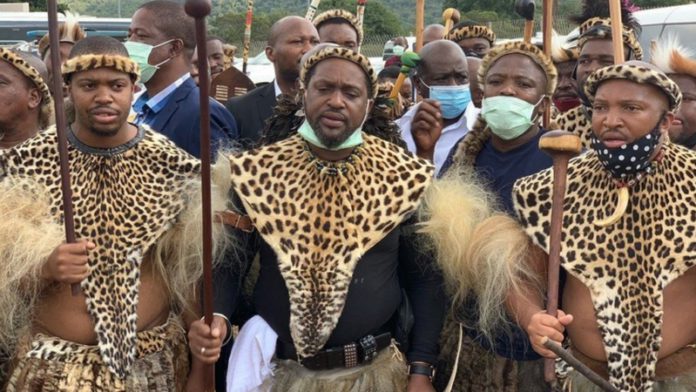 Police in South Africa are investigating two murder cases after an ally of King Misuzulu ka Zwelithini and a bodyguard were shot dead.
Prince Mbongiseni Zulu, a senior member of the royal family was one of the people who helped the king ascend to the throne.
Provincial police spokesperson Jay Naicker told the BBC that the men were killed by two unknown suspects in KwaNongoma, northern KwaZulu-Natal where they were apparently visiting family.
"We are investigating a motive and won't speculate on whether it's succession related," he said.
Local media are reporting that Prince Zulu is the third ally of the newly crowned king to be killed in recent months, those other cases are still being investigated.
King Misizulu's ascension was hotly contested, with some members of the family challenging his appointment as king.
Reacting to the shooting, Nongoma Mayor Thulasizwe Buthelezi said they are "shocked and heartbroken", TimesLive news site reports.
"We appeal to the police to bring the criminals to book urgently," it quotes him as saying.
Prince Zulu was also a local political leader, serving under opposition party Inkatha Freedom Party (IFP).