The National Director of World Vision Ghana, Dickens Thunde, has revealed that the Ghana Demographic and Health Survey 2014 has estimated that one in every 24 Ghanaian children dies before age one.
He also said one in every 17 children does not survive to age five.
Mr Thunde described the situation as worrying, hence his outfit and World Vision Korea in partnership with KIA Motors, have vowed to help fight child mortality rate in the country, especially in remote areas.
He said this when World Vision handed over a fully-furnished clinic to the people of Saamang in the Fanteakwa South District under KIA Green Light Health Project.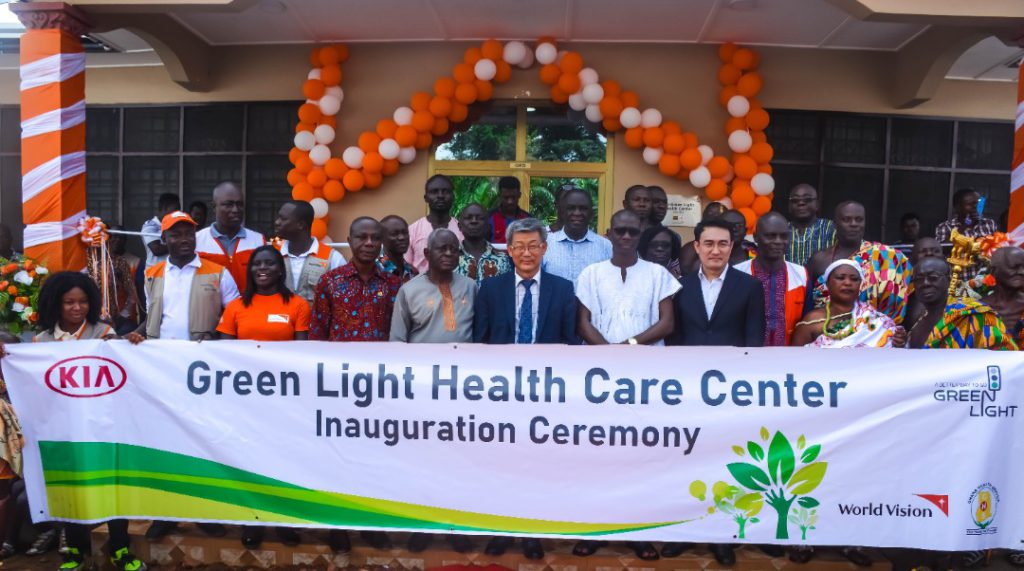 Mt Thunde said during the inauguration that his outfit recognises the effort of the government through the Ministry of Health and Ghana Health Service to improve maternal and child health, especially in rural communities.
"Government policies on maternal and child health have resulted in declining child mortality rate over the years," he said.
He said his office has been supporting the health sector through the donation of pharmaceuticals and other supplements such as anti-malaria drugs, multivitamins, and folic acid to health facilities in rural areas.
"World Vision Ghana, World Vision Korea and KIA Auto Mobile (donors) working in partnership with Ministry of Health, Ghana Health Service and partners have provided expertise and funding in excess of 1,604,834.00 for the construction of a health centre and procurement of mobile clinic van," he said.
The facility is expected to serve about 37, 145 people.
District Chief Executive for the area, Entrie Adjabeng charged management of the facility to maintain it so it lasts to keep serving its intended purpose.
The Korean Ambassador, who was there to grace the occasion, pledged their total support to the Ghanaian government in the health sector.