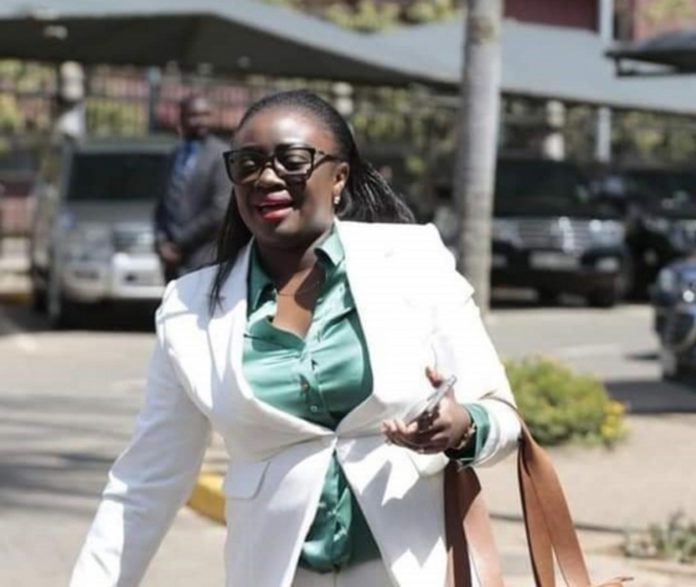 A Kenyan senator has defended her decision to walk into parliament with a period stain on her trousers on Tuesday.
Gloria Orwoba was ordered to leave the chamber by the speaker, who said she needed to go and change her clothes.
Proceedings were disrupted by some lawmakers who accused her of an "inappropriate dress code".
In a BBC Focus on Africa radio interview, Ms Orwoba said that "what happened yesterday at the senate was an accident", but when the sergeant at arms tried to "cover me" and get her back into her car she decided to "walk the talk":
Ms Orwoba added:
The culture that we have inculcated is to shame the period. It's like something completely horrible is happening to you.
That culture has been embedded and it's completely rooted. It is known that when you're on your period you should hide. You should not speak of it and it's a secret.
What was shocking was that even the women senators were coming to me saying: 'You know you're really bringing down our dignity as women in the senate and you need to just cover yourself and this is inappropriate'."
After leaving the senate building, Ms Orowba did not change her clothes. She spoke to the media and then visited a school in the capital, Nairobi, to distribute sanitary pads.