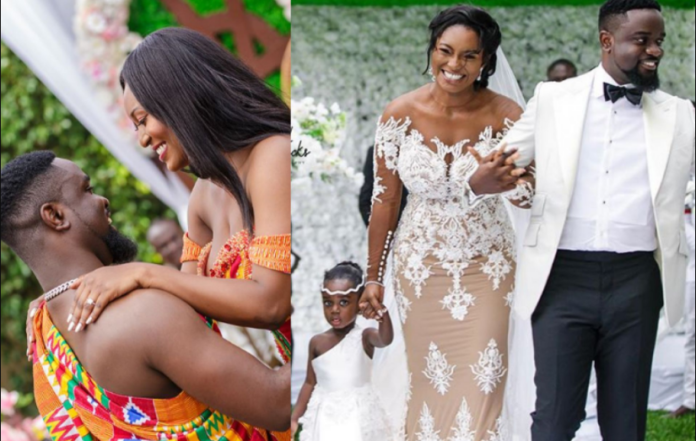 Ghanaian rapper, Sarkodie and wife, Tracy have debunked reports suggesting they have welcomed a baby boy .
A report by an online portal announced the addition to the rapper's family and fans were quick to send congratulatory messages to the couple.
Upon sighting the report, Sarkodie, who is currently on a vacation with his daughter, Titi in the United Kingdom replied in a tweet that the report is not true.
His wife, Tracy on the other hand was disappointed in the media outlet and attributed its false news to a slow day.
MORE
Sarkodie and Tracy are at this moment parents to just one, a daughter they welcomed in the United States in 2016.
Some social media users, reacting to the denial, still believed there was an iota of truth in the rumour and suspects Sarkodie intended the news to be kept a secret until appropriate time.
Others were quick to jab the already embarrassed media outlet, advising it to verify its content before publishing.