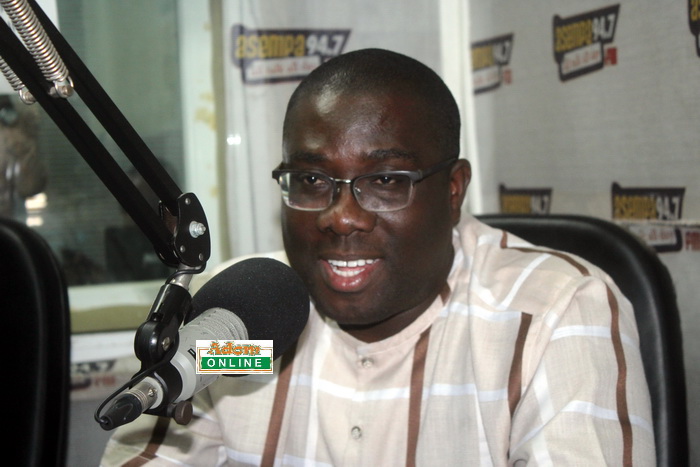 National Organiser of the New Patriotic Party (NPP), Sammi Awuku, is in the Savannah Region, vigorously lobbying residents there to vote 'Yes' during the upcoming referendum on whether or not District, Municipal and Metropolitan Chief Executives should be elected on partisan lines.

The NPP top official believes that the referendum would help bring development to the doorstep of the people and also help deepen the growing democracy, being practiced in the country.

This has, therefore, motivated him to travel from the country's capital Accra to the Savannah Region to encourage the people to overwhelmingly vote 'Yes' during the referendum on December 17, 2019.

Speaking with The New Publisher, Mr Awuku said President Nana Akufo-Addo has the rapid growth of the country at heart, hence, coming out with the referendum.

Mr Awuku, therefore, urged the people to vote 'Yes' when he interacted with market women, commercial drivers, masons, carpenters, hairdressers, teachers and health workers in the Savannah Region.

Mr Awuku, who was accompanied by his deputy, Maxwell Coffie, earlier on, had fruitful discussions with NPP constituency executives in the region, where they discussed key party issues.

His tour of the region, which lasted two days, took him to constituencies such as Yapei Kasawgu, Salaga South, Salaga North, Bole-Bamboi, Sawla-Tuna-Kalba, Daboya and Damongo.

Mr Awuku said the NPP has put strategies in place to win more parliamentary seats in the Savannah Region and also increase the votes of President Nana Akufo-Addo in the region in 2020.

In this regard, he entreated the party's executives in the various constituencies to quickly hit the streets and start campaigning, in order to attract more people into the elephant family.

Mr Awuku also talked about the need for the NPP members to eschew back-biting and rancour and rather uphold peace and unity, especially as the party prepares to retain power in 2020.