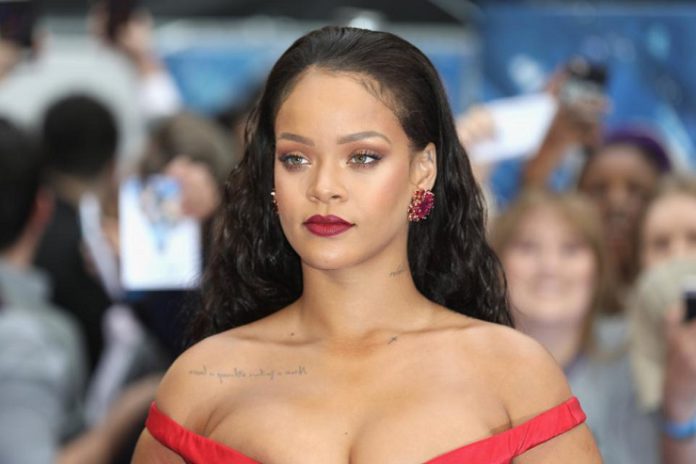 Rihanna has launched a scathing attack on Donald Trump's refusal to address gun violence, suggesting he may be "the most mentally ill human being in America".
The 31-year-old singer, whose ninth album is said to be close to completion, seized on comments the president made in the aftermath of mass shootings this summer in El Paso, Texas, and in Dayton, Ohio.
In both cases, a young white man, armed with a semi-automatic weapon, attacked innocent people in a two-day period of killings that left more than 30 dead, and triggered another conversation about gun violence.
Mr Trump described the shootings as a tragedy, but also said: "Mental illness and hatred pulls the trigger — not the gun." In the case of the El Paso shooter, at least, it is alleged racist bigotry that inspired the attack.
SEE THIS: Drake 'so hurt' by father's claim he lies about relationship to sell records
At the time, the singer wrote on social media: "Um… Donald, you spelt 'terrorism' wrong! Your country had 2 terrorist attacks back to back hours apart leaving almost 30 innocent people dead."
In an interview with Vogue magazine, the singer picked up on the theme she raised this summer. "It is devastating. People are being murdered by war weapons that they legally purchase. This is just not normal. That should never, ever be normal," said the Grammy winner.
"And the fact that it's classified as something different because of the colour of their skin? It's a slap in the face. It's completely racist."
She added: "Put an Arab man with that same weapon in that same Walmart and there is no way that Trump would sit there and address it publicly as a mental health problem. The most mentally ill human being in America right now seems to be the president."
It is possible the singer's comments will themselves spark outcry.
Both gun control and mental health advocates have pointed out that while politicians often blame mental health for mass shootings, there is little evidence that mentally ill people are responsible for such acts. Some may feel she was similarly wrong to parcel mentally ill people together with the president.
ALSO SEE: Nigerian rapper M.I's words to Sarkodie after watching his BET Cypher
"President Trump again failed America by pushing dangerous and long-disproven narratives about the roots of gun violence, parroting NRA talking points, rather than citing the common-sense and evidence-based solutions we know will bring an end to gun violence," Kris Brown, president of the gun control group Brady, said after Mr Trump's comments in August.
"It's clear the president dangerously misrepresents a relationship between mental health and gun violence. Mental illness is not predictive of violence. In fact, studies prove the opposite is true: those living with mental illnesses are more likely to be victims rather than perpetrators of violence."
Asked during the interview what advice she may have for immigrants to the country, Rihanna, who is originally from Barbados, said: "What do you say? What can you say? It's gonna get better? I almost feel sick to my stomach. I don't even believe this is happening in real life.
"In front of my eyes. In front of the world. It's not even hidden. This is blatant."
She also confirmed reports that she had turned down the National Football League's offer to perform at the Super Bowl half-time show in solidarity with Colin Kaepernick.
Kaepernick, who has not played in the NFL since 2017, sparked controversy began kneeling in protest of racial discrimination and injustice at the US national anthem was played before games.
"I couldn't dare do that. For what? Who gains from that," she said. "Not my people. I just couldn't be a sellout. I couldn't be an enabler."
Source: independent.co.uk