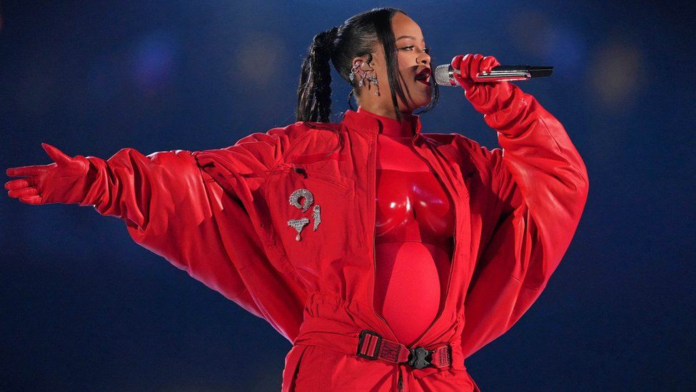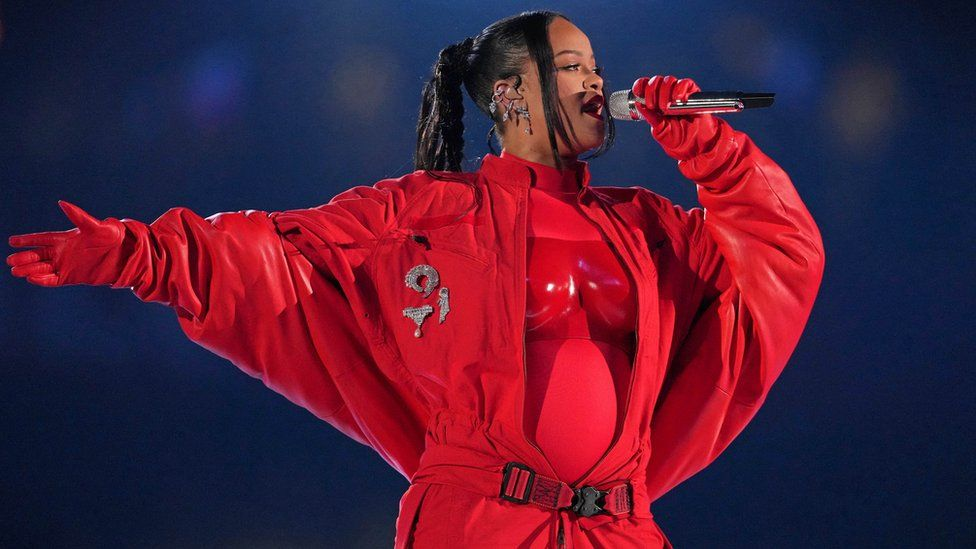 Rihanna is pregnant with her second baby!
The 34-year-old 2023 Super Bowl Halftime performer took the stage in Phoenix Sunday dressed head-to-toe in bright red, revealing a baby bump, and becoming the first pregnant woman to star in the halftime show.
Rihanna played up the big reveal in the opening moments of her performance, rubbing her stomach and leaving the zipper of her outfit — a jumpsuit layered over a close-fitting bodysuit and sculpted bandeau — down to reveal her belly.
A rep for Rihanna confirmed the news to PEOPLE Sunday night.
The Grammy winner and her beau, rapper A$AP Rocky, welcomed their first child in May 2022.
He was seen excitedly supporting her on the sidelines during the halftime show, filming her performance and dancing along.
Rihanna first revealed in January 2022 that she was expecting her first child with Rocky, 33. After she was photographed debuting her baby bump in New York City, a source told PEOPLE that Rihanna is "excited to be a mom" and "couldn't be happier."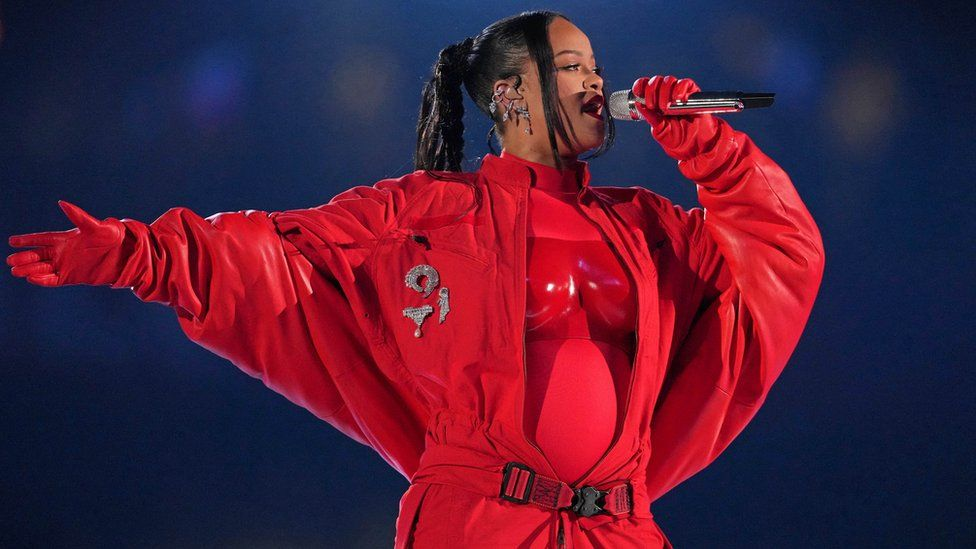 "Everything Rihanna does, she does it her own way on her own time table, and having a baby is no different," the source said, adding that the couple were over the moon about their baby on the way.
"They're just like any other pair of parents-to-be. Yes, they happen to be famous, but they're just the cutest, giddiest young couple that's expecting kids."
Rihanna opened her highly-anticipated Supr Bowl performance with "B— Better Have My Money" and also performed her hits "Run This Town" and "Umbrella" on Sunday.