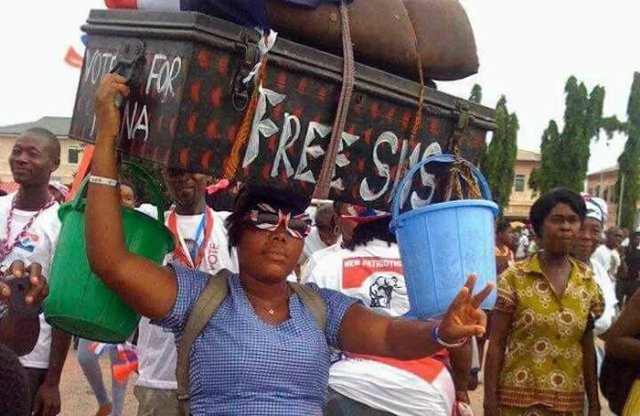 Former New Patriotic Party (NPP) Member of Parliament (MP) for Bantama constituency, Henry Kwabena Kokofu, has called on the National Democratic Congress (NDC) to render an unqualified apology to Ghanaians over its initial criticisms of the free Senior High School (SHS) policy.
To Mr Kokofu, an apology from the NDC is necessary due to the initial condemnation by elements within the party following the implementation of the policy by the Akufo-Addo-led government.
Speaking on Adom TV's Badwam show, Thursday, Hon Kokofu said the success of the policy at its early stage had contributed to the NDC's sudden U-turn.
"NDC told us the free SHS was unrealistic and not feasible and they went all out to condemn the policy. So if they have now realised our visionary president implemented a good policy, they must render an unqualified apology to Ghanaians," he said.
Former President Mahama, speaking at the University of Cape Coast in the Central region on Thursday, April 11, 2019, said "what we are doing with this huge influx into the secondary school system due to the free SHS programme is going to affect the quality of the public schools.
"And soon we are going to find a system where people will lose faith in public schools and everybody will pay to take their wards to private secondary schools. That is the danger we are talking about."
Also speaking at the 27th Annual Residential Delegates Congress, organised by the Ghana National Union of Technical University Students in Kumasi on Wednesday, August 14, 2019, Mr Mahama said "the policy is underpinned and guaranteed by the 1992 Constitution of Ghana and it cannot be overturned by any government. The free SHS is here to stay."
Source: Adomonline.com | Adom News | Gertrude Otchere