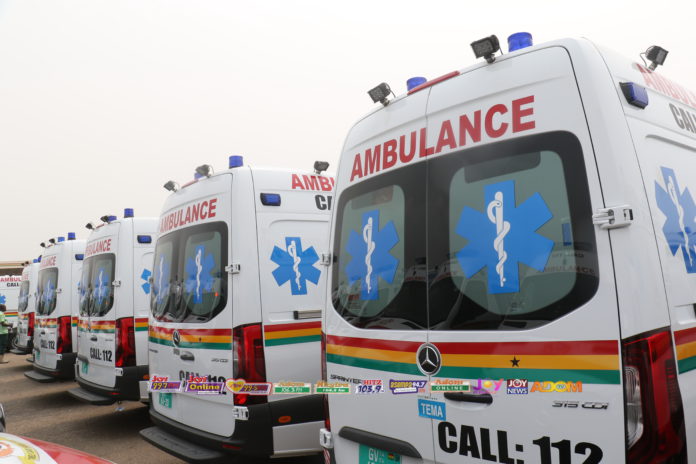 The Pru East constituency's share of the 'One Constituency, One Ambulance' initiative is reportedly 'missing.'
This came to light when the Assemblyman for the Yeji Traditional Council Electoral Area, Godwin Awudi, raised the issue on the floor at their 25th ordinary meeting held on Thursday, May 25, 2023.
According to Godwin Awudi, his constituents raised the concern when he met them in his electoral area.
He said the people of Yeji have had to rely on the ambulance from Kwame Danso to transport emergency cases to either the Techiman Holy Family Hospital or the Okomfo Anokyi Teaching Hospital in Kumasi.
In an interview with Adom News' reporter Daniel Tachie, the Assemblyman asked the District Chief Executive and the Mathias Hospital administration to locate the vehicle or risk the wrath of the assembly.
Meanwhile, the Pru East DCE, Adams Abdulai, said he has not seen the ambulance for some time now, and his checks show that it has developed a fault and is currently at a workshop for maintenance.
Speaking to Adom News' Daniel Tachie, he used the opportunity to plead with the National Ambulance Service to expedite the maintenance of the car to help it serve its purpose for the constituents.
Some of the residents also expressed their worries about the absence of the ambulance car and how it affects healthcare delivery in the area.