The funeral of Swedish DJ Avicii took place in a private ceremony in Stockholm last week, his publicist has confirmed.
The star, whose real name was Tim Bergling, was found dead in a hotel in Muscat, Oman, in April. He was 28.
"His funeral was held last Friday, attended by his closest family and friends," Swedish publicist Ebba Lindqvist said.
No cause of death was released but police ruled out "criminal suspicions".
READ ALSO: VIDEO: Wizkid pops Champagne; Chills with Shatta Wale after Ghana Meets Naija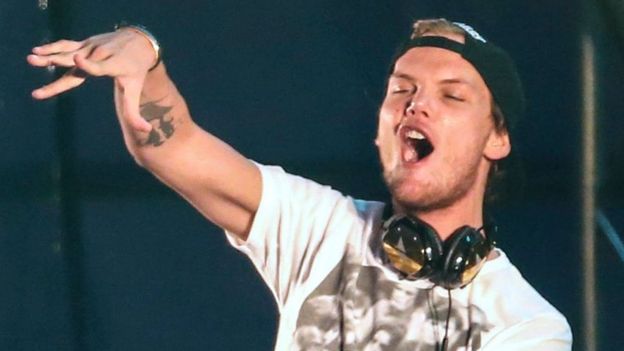 ALSO READ: Rapper Medikal reacts to Kumawood actress rape rumours
Bergling's family later appeared to suggest he took his own life, saying in a statement he "could not go on any longer".
In a statement, they spoke about how Tim "struggled with thoughts on meaning, life, happiness".
"Our beloved Tim was a seeker, a fragile artistic soul searching for answers to existential questions.
"He wanted to find peace."
Avicii, whose hits included Wake Me Up and Levels, had struggled with health issues in the past, including acute pancreatitis, reportedly due to excessive drinking.
After having his gall bladder and appendix removed, the musician announced his retirement from touring in 2016.
Responding to news of his death, DJ Pete Tong suggested it was "time to establish a support group" for musicians who found themselves overwhelmed by the pressures of the industry.
Collaborators including Madonna and Rita Ora paid tribute to the star, while fellow dance producer Calvin Harris said he was "devastated" to lose such "a beautiful soul".
Following Friday's funeral, Avicii was buried in Stockholm's Skogskyrkogarden, or "Woodland Cemetery", a UNESCO world heritage site that blends vegetation and architectural elements.
Swedish actress Greta Garbo is also buried there.