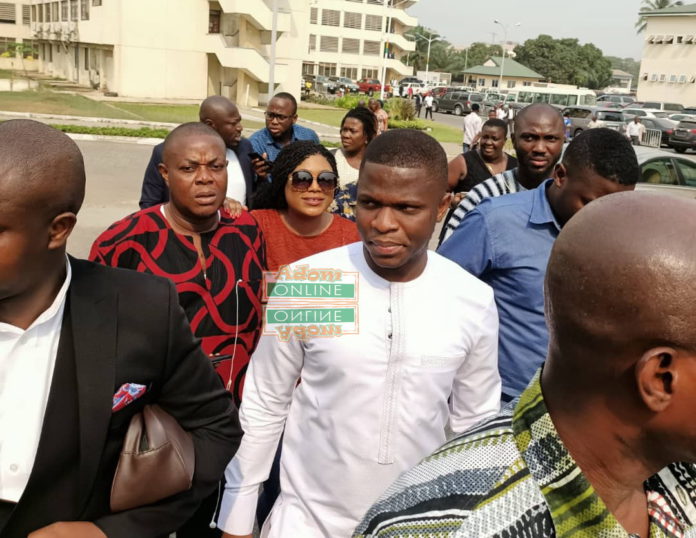 Executive Secretary to President Akufo-Addo, Nana Bediatuo Asante, has rubbished claims that, a complaint lodged by his outfit against the National Communications Director of the National Democratic Congress (NDC) Sammy Gyamfi, is borne out of revenge or politically motivated.
A press release by the Executive Secretary to the President, said the complaint lodged against Mr Gyamfi and his subsequent arrest was in pursuant to sections 166 and 208 of the Criminal Offences Act, 1960 (Act 29) for possession of forged documents and publication of false news with intent to cause fear and panic.
ALSO: 3Music 2020: Shatta Wale thankful for nominations, urges fans to vote
Sammy Gyamfi was arrested while heading towards his car after participating in a television discussion on Accra-based UTV on Monday by officials believed to be from the Bureau of National Investigations (BNI).
The arrest is believed to be connected to ongoing cybercrime offences levelled against him by the Jubilee House.
READ: Just in: Court throws out application to search Sammy Gyamfi's phone, Facebook records
In December last year, the Criminal Investigations Department (CID) of the Police Headquarters commenced investigation into a case of forgery and publication of false information targeted at tarnishing the image of the Akufo-Addo government.
Read details of press release: