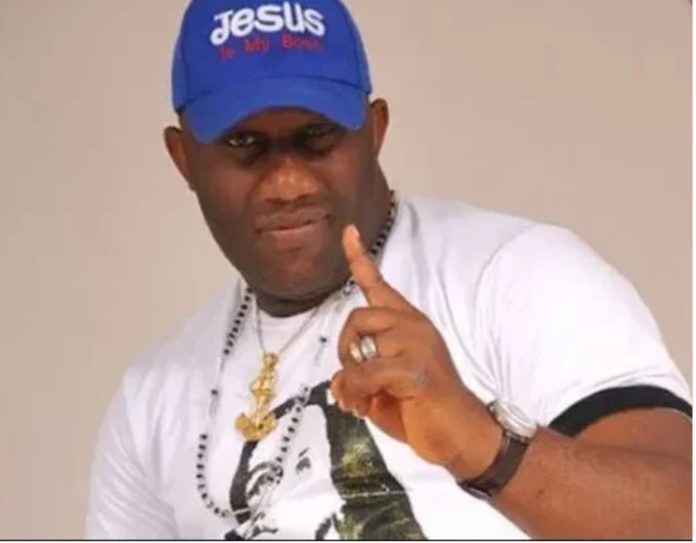 Veteran Nigerian actor, Ernest Asuzu, has turned into a roadside beggar over a long time battle with stroke, popular Nigerian blogger, kemifilani, has reported.
In a video posted by a passerby and fan on Instagram that has now gone viral in Nigeria, the actor who was once known for his vibrant acting and interpretation of movie roles was captured shirtless, as he confirmed the details.
The passerby known by his social media handle, Bolingo 2014 said Nollywood was a disgrace as he was stunned to see the veteran actor in such emaciated state with no help from his colleagues in the entertainment industry.
Ernest Asuzu was on Sunday, January 26, 2020 spotted topless rocking a blue jean pants and bathroom slippers, at Shoprite Surulere, begging for alms to feed.
Below is the post that has since gone viral