AT A GLANCE
Rainstorm has killed one person and injured 30 more people in the process

The deceased is a 3-year-old boy who was killed in a church building where he was taking cover from the rain in the company of others

An estimated 600 people have been displaced by the rainstorm with school buildings and a Circuit Court part of the buildings destroyed
ALSO READ: Over 1,000 people affected by rainstorm disaster at Asuom
A three-year old boy has lost his life with scores injured following rainstorms that have caused the collapse of many facilities at Agona Swedru in the Central Region.
The deceased, identified as Ozil Koo Pare, was part of a group of people including her mother who had taken shelter in the church when the stomrs started.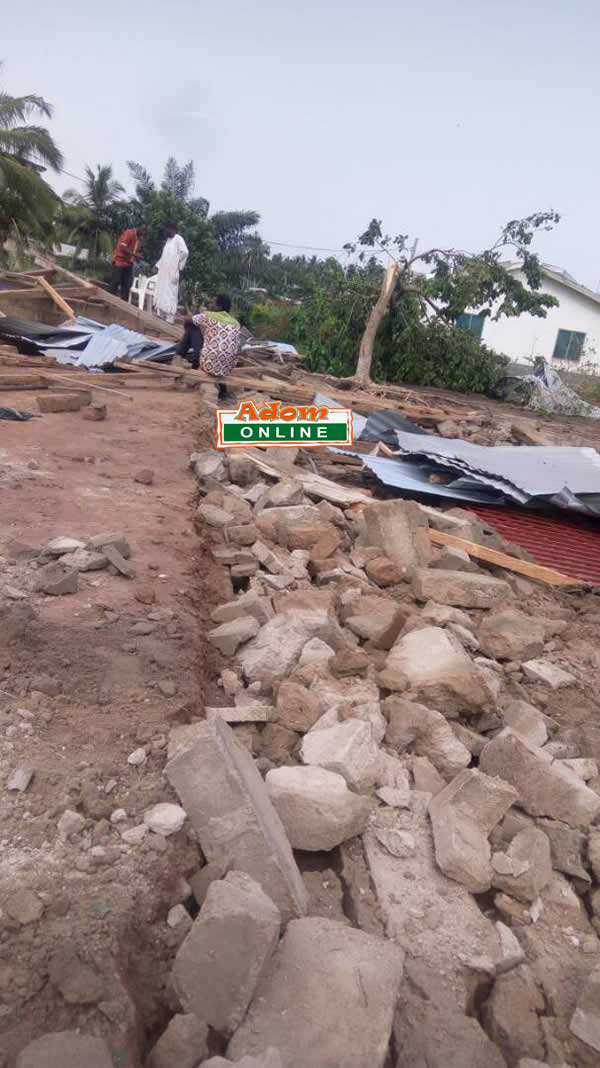 According to his mother Patience Opare spoke who spoke to Adom News, she, the company of the deceased and his younger brother were on their way home when the rain started so they decided to take cover in the church.
ALSO READ: African governments must prioritise disaster management – Annor-Dompreh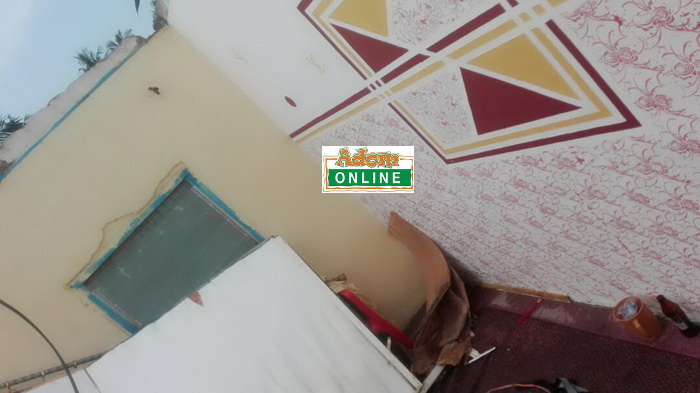 Subsequently, the building collapsed on them after which the Presiding Pastor took all the injured to the hospital where many inju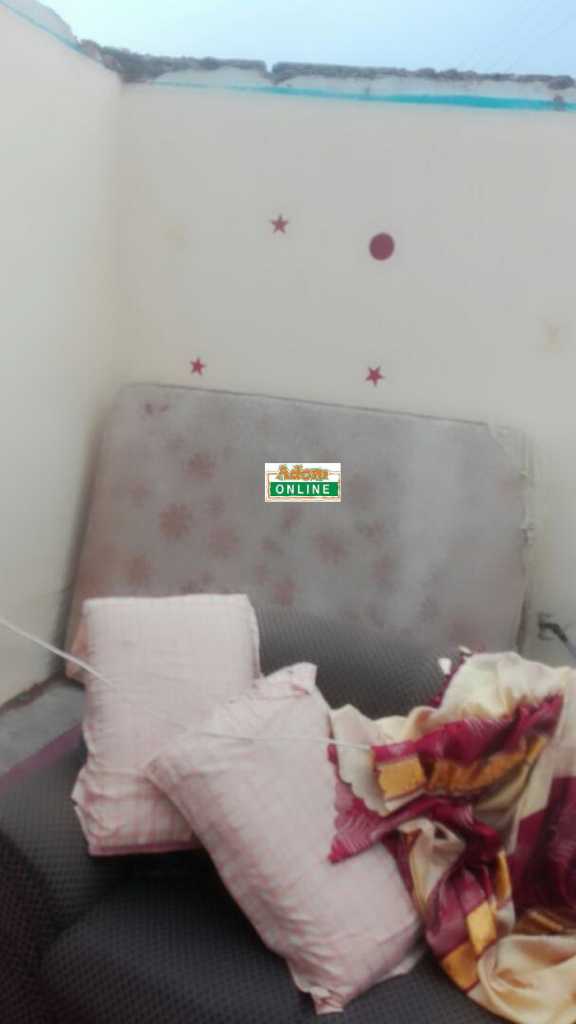 red people received treatments.
But according to her, the hospital staff said her son's injuries were not serious so he was given a drip, pending scan but "we roamed the whole hospital without getting anyone one to conduct the scan on my son because none of them was on duty".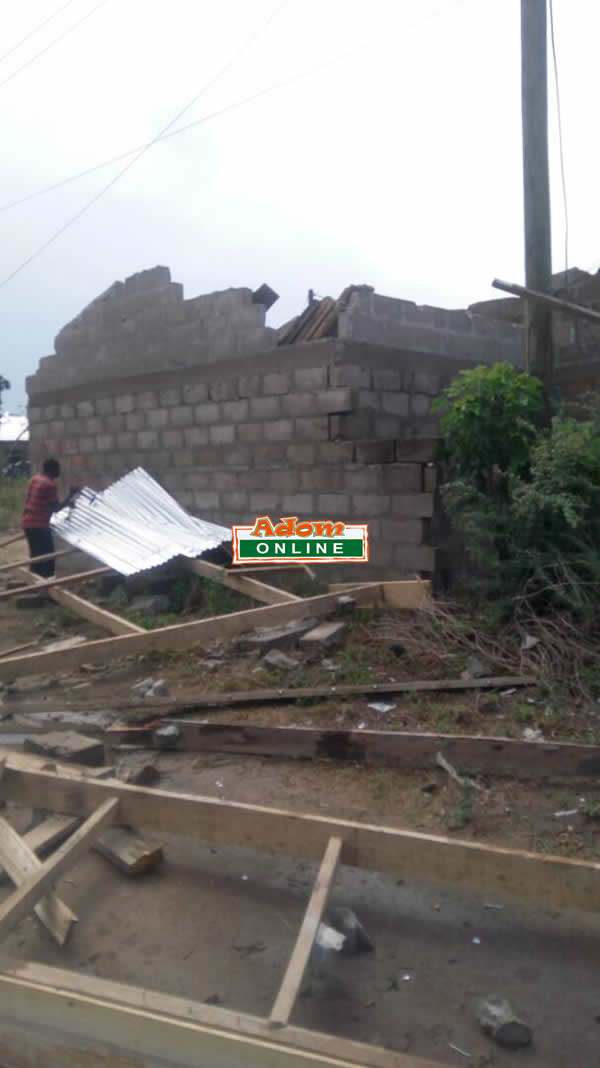 "Later he was vomiting blood and subsequently passed on", she added.
Listen to Patience Opare below:


According to Adom News's Kofi Adjei who was at the town and visited the Agona Swedru Government Hospital, 30 people are currently on admission.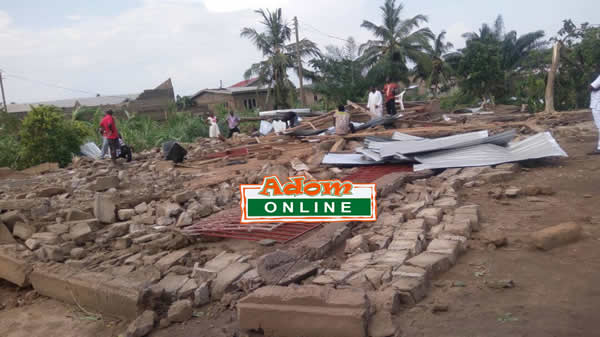 The rainstorm, according to Agona West Municipal Disaster Control Officer Mr. Joseph Kojo Appiah, has also displaced 600 people.
Listen to the Disaster Control Officer below:


This was after the roofing of their homes was ripped off.
Also destroyed by the storm, were school buildings which roofs were also ripped off as well as the Agona Swedru Circuit Court building.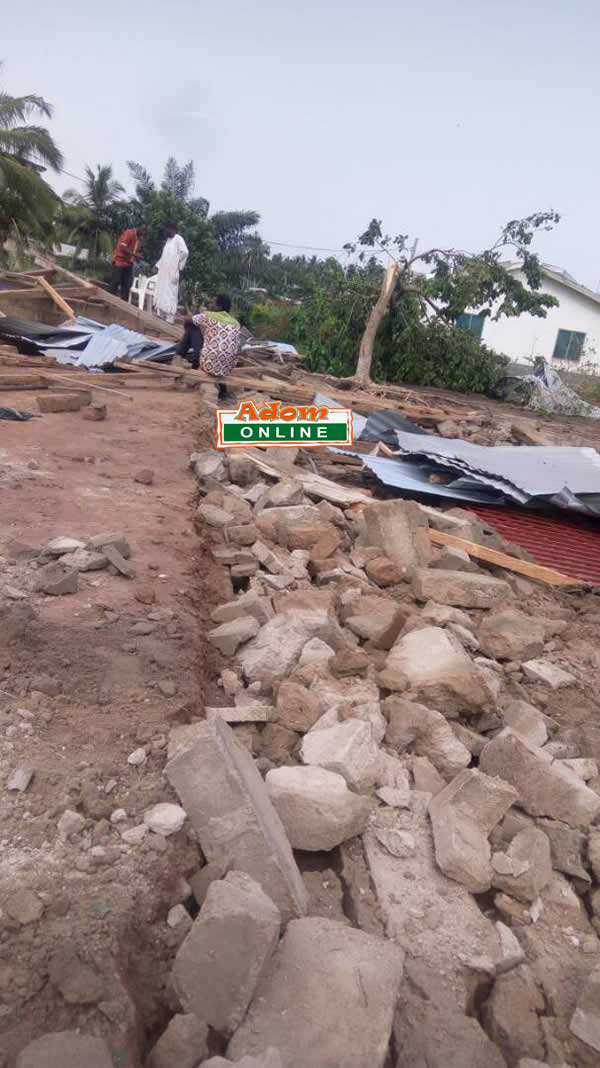 Meanwhile, the Central Regional Administrator for Judicial service, Mr. Jehoshaphat Akyena Nyarko said they are working hard to restore the damage to the Circuit Court.
Listen to his voice below: