World Vision Ghana has assisted several homes at Tong in the Karaga District of the Northern Region to construct enclosed pit latrines, leading to a complete ban on open defecation in that community.
As part of their Saving for Transformation (S4T) programme, World Vision encourages households to build their own pit latrines as well.
ALSO READ: Audio: Albinos jubilate over Lawyer Sosu's freedom
S4T is a programme that allows people to save their pennies and use it as back up to get loans from World Vision for farming and other businesses. Beneficiaries of the facility are encouraged to build pit latrines in their homes and thereby prevent open defecation.
World Vision has been working with about 150 households with average population of about 5,659 on this project.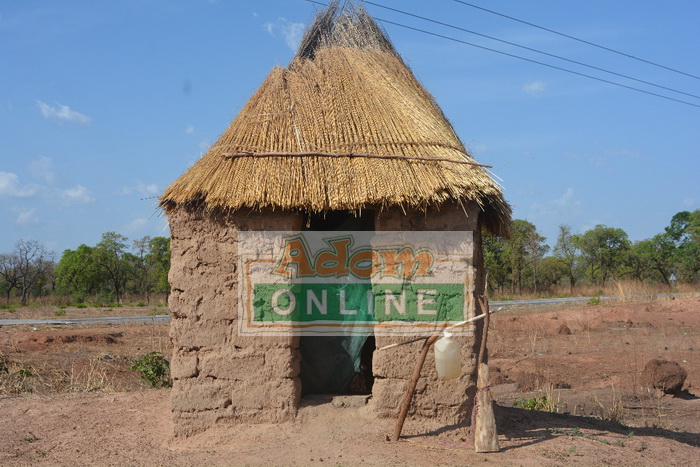 World Vision Field Officers at Karaga told Adom News Reporter Kwame Kulenu that so far 31 houses have supported to build pit latrines, while the remaining houses are also in the process of building theirs.
According to them, the main aim is to ensure that every house has its own toilet facility to prevent open defecation.
They explained that their organization trains experts to build the latrines for the households for free and the only cost the beneficiaries bear is GHC40 or less for cement to level the facility ground to make it smooth for their own use.
PHOTOS+VIDEO: High electricity cost crippling Odupong Ofaakor orphanage
In 2017 Ghana was ranked second in Africa for open defecation, while UNICEF Report for the same year stated that Ghana was losing $79 million annually to open defecation even though government was making efforts to end it.
Recently, various district and municipal authorities set up taskforce to which go round and arrest people who commit open defecation, especially at the beaches. Some culprits were prosecuted for the offence, but there is still more work to do.
Residents of Tong said the initiative by World Vision Ghana has helped them to quit going to the toilet in the open and ban means offenders could face harsh sanctions.
According to them, that has also saved them from snake bites and the risk of picking up diseases such as cholera at open defecation spots, thus their repeated visits to the hospital have also reduced significantly.
ALSO READ: KNUST to introduce PhD Programme in Law
The people said lately, apart from taking pregnant women to the hospital, most residents hardly visit the hospital.