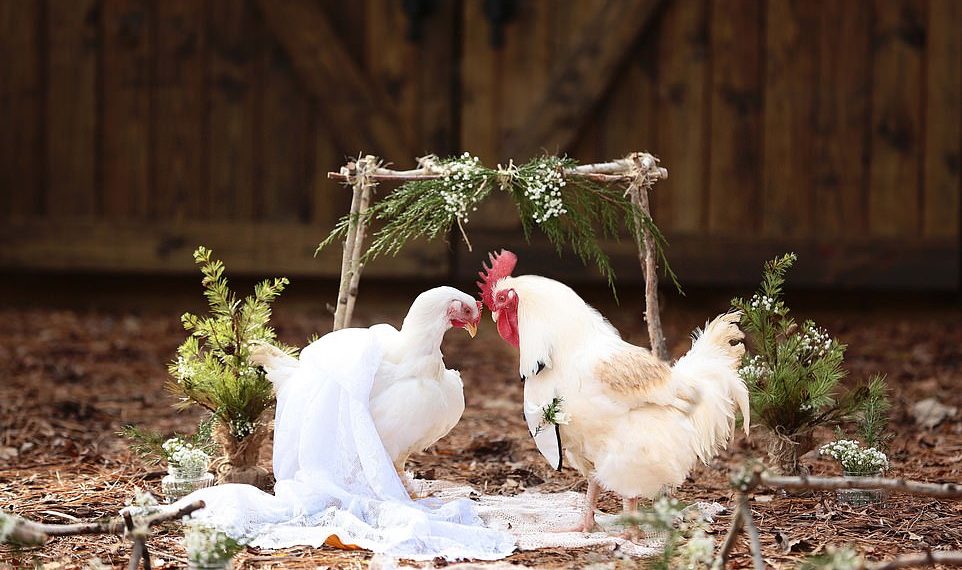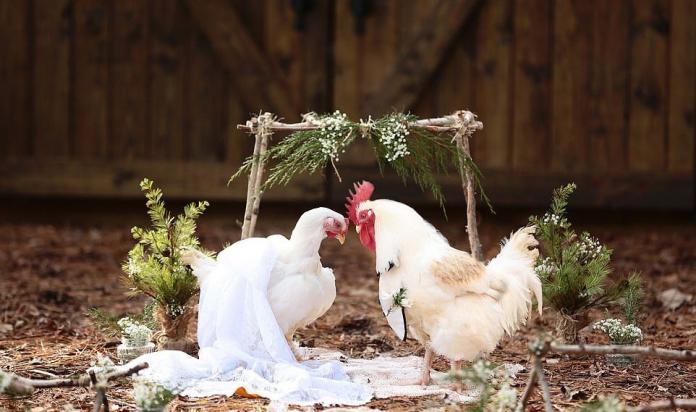 A A photographer, Erin Bankston, from Fort Worth in Texas but currently lives in Acworth, Georgia, has gone viral for hosting a wedding with a difference after marrying off two of her chickens, Mr and Mrs Mayflower, after seeing how inseparable thy were.
The mother-of-three, 40, spent around a day setting up the altar and even managed to put the rooster in a tuxedo and the hen in a pearl necklace and white garter.
READ: Video: "My wife had a crush on me when she was 14" – Nana Akomea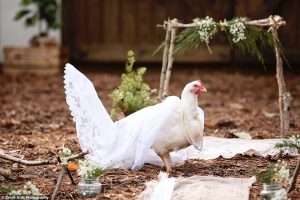 After posting snaps of the big day on Facebook, Erin was overwhelmed with positive feedback from animal lovers who adored the idea.
READ: Fire guts shops in Accra near SIC Mall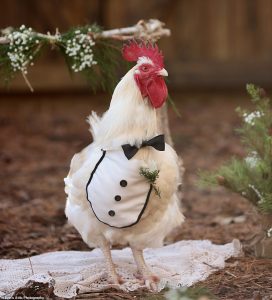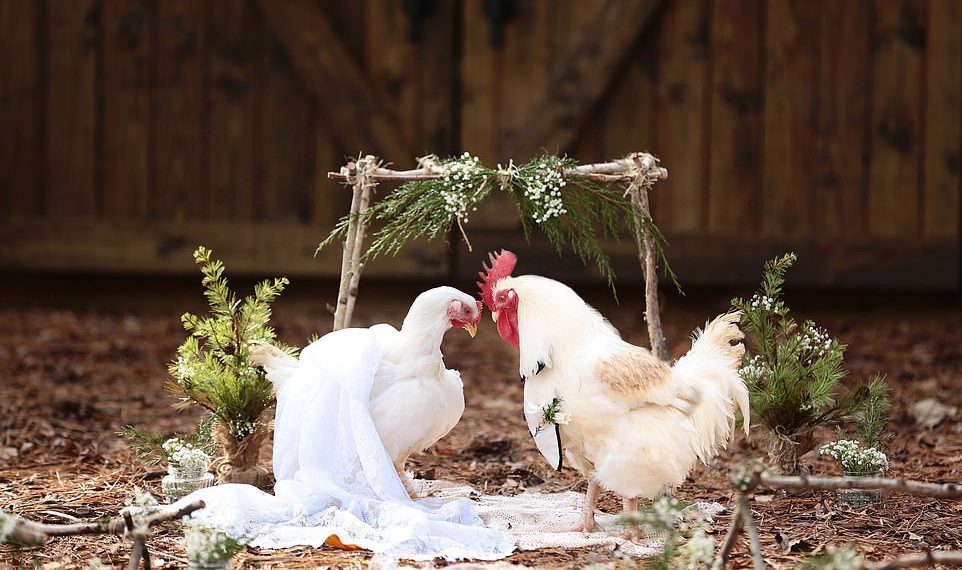 Now she's using her newfound viral fame to raise awareness for the humane treatment of animals and hopes to make people think twice when they see a creature in need.
She told Femail: 'We knew after we saw how inseparable they were that this funny little event needed to happen.
READ: Lets celebrate Christmas responsibly – Akufo-Addo
'These
birds have a story to tell, and a good lesson to go with it. They
reached thousands and thousands of people, and they made so many people
happy.
'I can't tell you how many wonderful reactions we had to
their story. People cried, laughed, shared, and are just so in love with
them.'