Bizzare photos of Tema East Member of Parliament, Nii Kwartei Titus Glover, lining up basic school pupils to ostensibly glorify himself, have emerged.
The placard-wielding pupils, who are drawn from several basic schools in the Tema East Constituency, are seen in the photos provided by the New Patriotic Party (NPP) MP with inscriptions designed to purposely advance his political stature.
READ ALSO: Opuni trial: Lithovit fertiliser good for cocoa, veggies – Accused's lawyer tells court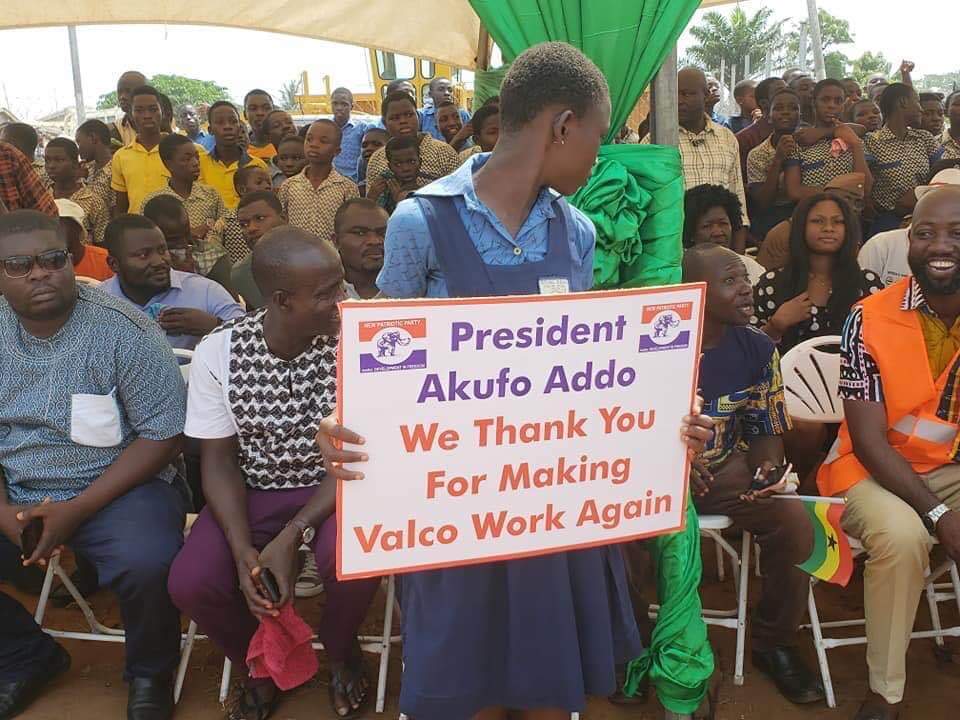 Also inscribed on some of the placards are words that glorify President Akufo-Addo who is touring the Greater Accra Region.
It is not clear if the activities of the pupils were sanctioned by the Ghana Education Service but the sheer use of pupils for political party propaganda has come to many people as a shock.
READ ALSO: Akosua Adjepong, alleged accomplice refunds ₵55,000 in land deal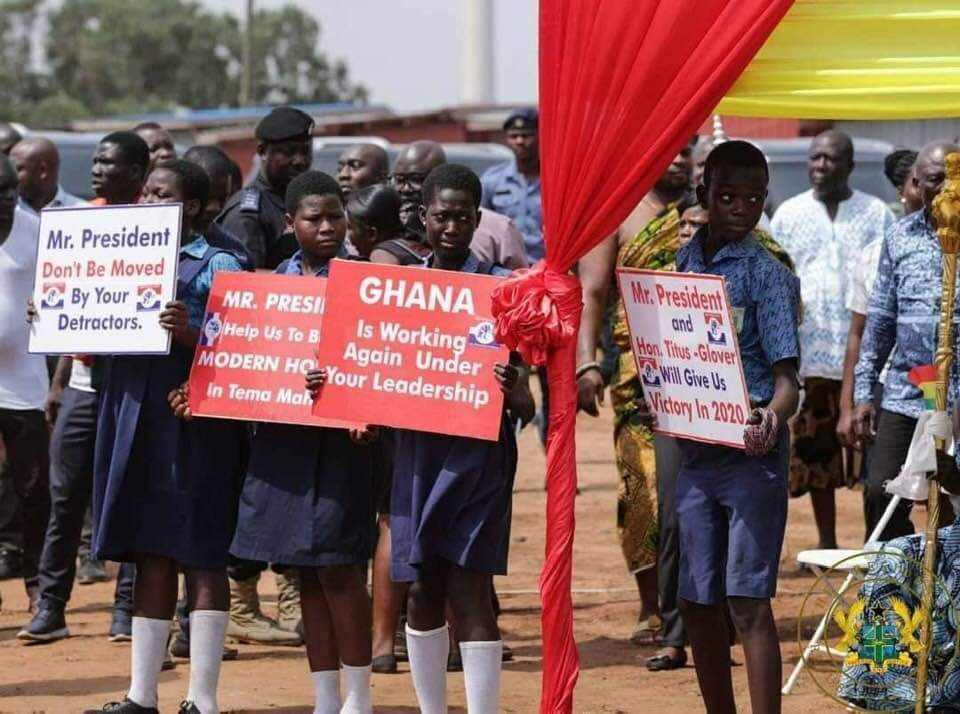 "President Akufo-Addo and Hon. Titus Glover will deliver"; "Ghana is working again under your leadership";  "Mr President, don't be moved by your detractors", were some of the content on the placards the pupils were wielding.
Another placard read: "President Akufo Addo, thank you for making VALCO work again".