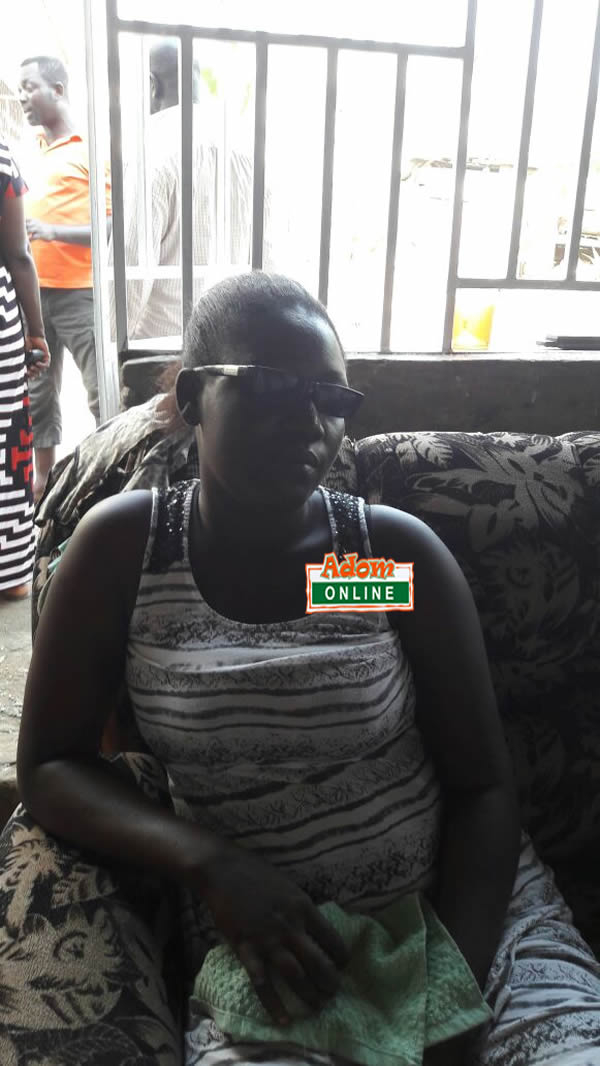 A 24-year old girl in Abuakwa Abaase in the Nwabiagya South District of the Ashanti Region, Sarah Hammond, has gone blind for the past 10 days after being sprayed with a substance suspected to be pepper into her eyes.
The dastardly, act which happened on Wednesday, September 28, 2016 was alleged to have been carried out by some police officers from the Abuakwa Police station.
According to sources, the police officers did not only spray pepper into her eyes, but also stripped her naked in public and beat her mercilessly for several minutes until she nearly passed out.
According to the sources, the crime of the young girl was that she has harbored a pastor friend who was suspected to be involved in land litigation.
Her refusal to release him to the police officers who were not in uniform, the sources disclosed, led to her assault, because "the policemen took her an accomplice."
One of the police officers, who led the assault, was later identified as an officer from the Community Protection Unit, popularly known as Community Police.
The victim is currently receiving treatment from the Komfo Anokye Teaching Hospital (KATH) in Kumasi in the Ashanti Region.
Meanwhile, attempts by Today to get the Abuakwa District Police Commander to either confirm or deny the story proved futile as nobody was willing to talk.