MultiChoice Ghana has officially commissioned its new ultramodern office in Abelenkpe in Accra.
At a ceremony to commission the edifice which was designed by Ghanaian architect, Andrew Prah of Andrew Prah Consults, the Chairman of MultiChoice Ghana (MCG), Richard Darko said the edifice is going to be the national headquarters of the company which has been operating in Ghana for more than 24 years.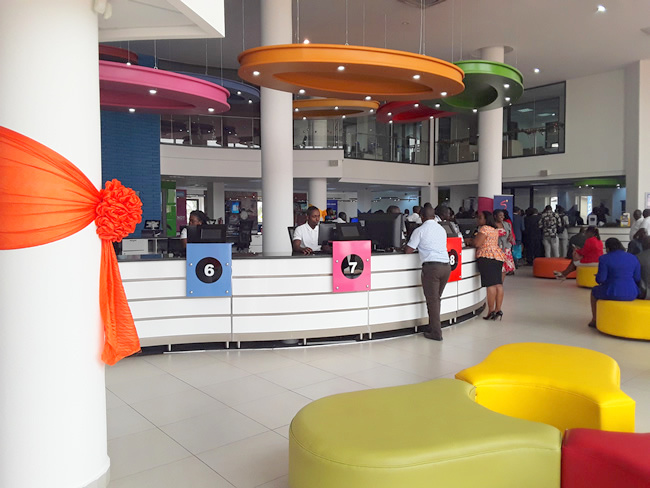 The building which has a basement, a ground floor and a first floor, according to Richard Darko was designed with the satisfaction of the customer in mind.
"Ultimate customer convenience is at the heart of design of our new office complex with easy accessibility, ample parking space, a customer experiential zone for new products and services as well as a Q-matic system to manage and schedule customer waiting time.
"The office is also equipped with a warehouse, a decoder repair center, a call center, state of the art conference and training rooms. Our staff are well catered for with a canteen and a fully-equipped gym…," he said.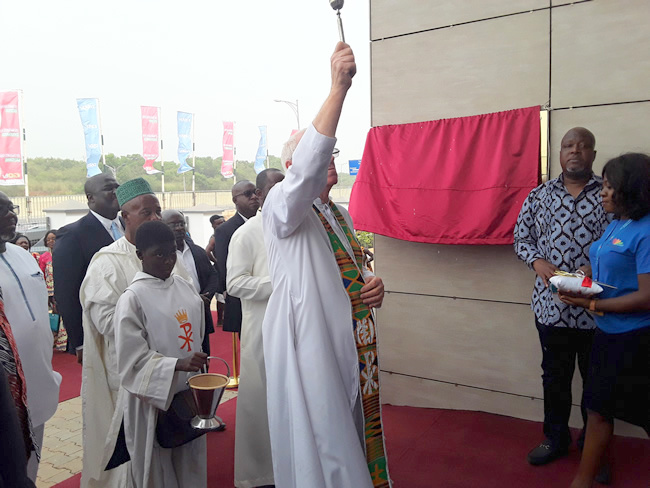 The new building which has some furnishings from South Africa, he said would further enhance the mixed-distribution network model which has helped to provide over 3500 direct and indirect jobs to Ghanaians.
MCG which operates both DSTV and GOTv, the Group Chairman said has contributed over $123 million to the GDP of Ghana in the last 3 years.
"Multichoice Ghana has directly contributed over $23 million towards the GDP of Ghana in the last 3 years. This is in addition to significant investments toward positive progression in our environment…," he said.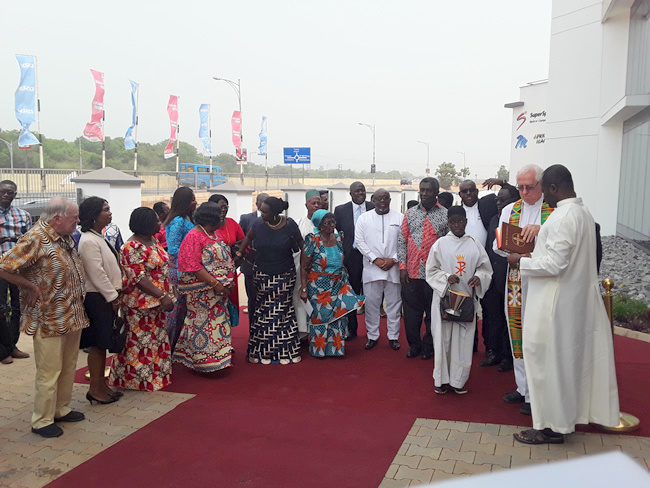 MCG has also provided resource centres in 88 Senior High Schools (SHSs) and also provided major sponsorship support for the Spelling Bee Competition for primary schools.
Multichoice customers were encouraged to continually stick to the brand as the company aims at 'delivering value to our customers by making world class entertainment more accessible with the right content mix delivered it to millions of people across Ghana anytime, anywhere'.
Deputy Communications Minister, George Andah who represented the Minister of Communications, Ursula Owusu Ekuful congratulated MCG for been a 'worthy contributor to the broadcast sector throughout their existence in Ghana and has been an integral part of the digital migration efforts in Ghana'.


The Awutu Senya West MP further expressed the hope that MCG will continue to contribute to provide quality service to numerous DSTV and GOTv subscribers.
"Having operated in Ghana for over 24 years, we believe this move into this first-class facility will come with an improved customer service, deeper customer satisfaction and more pleasurable customer experience," he said.
The event was graced by several dignitaries including the Minister for Environment, Science and Technology, Prof Kwabena Frimpong-Boateng who represented the President, Nana Addo Dankwa Akufo-Addo, Deputy Communications Minister, George Andah, Parish Priest of Christ the King Church, Very Rev Father Andrew Campbell, representatives of the Chief Imam and Osu Mantse as well as several dignitaries.