It was a solemn atmosphere at the Community 11 school park in Tema today, as family, friends and sympathizers of veteran hi-life musician, Jewel Ackah gathered to bid a final farewell and to pay their final respects.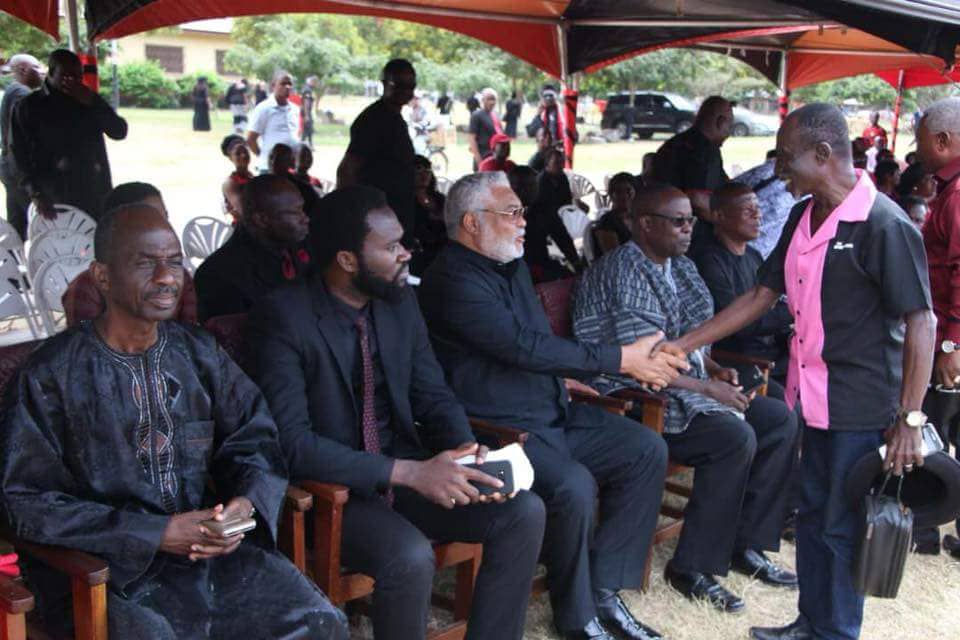 Being a highlife legend and an active National Democratic Congress member, the ceremony was largely attended by members of the Musicians Union of Ghana (MUSIGA) and Ghana Music Rights Organization (GHAMRO), and also graced by former President Jerry John Rawlings and some members of the National Democratic Congress.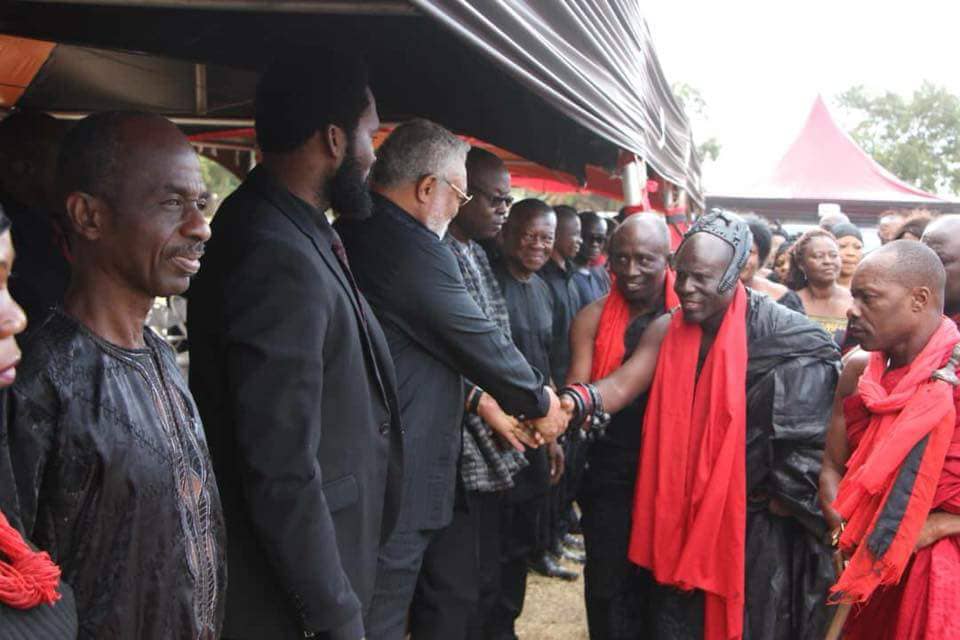 ALSO: Video: Are Ghanaian politicians forbidden from using idiomatic expressions?
Clad in the traditional attire of red and black, mourners filed past the body which had been laid in state to pay their last respect.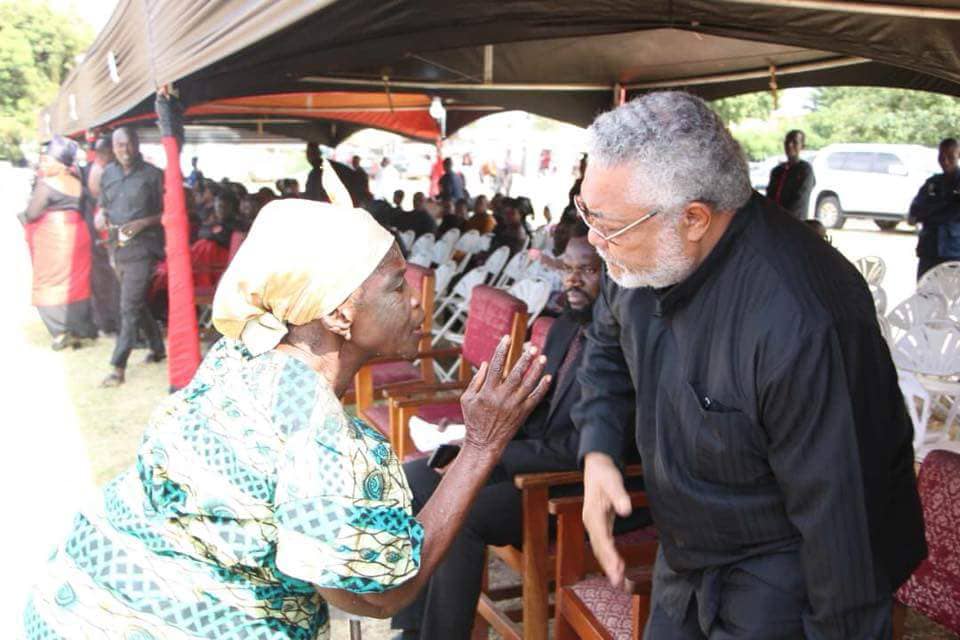 Tribute after tribute, the late footballer cum musician, was described as an icon, a man of principles and value and an irreplaceable gem among other things.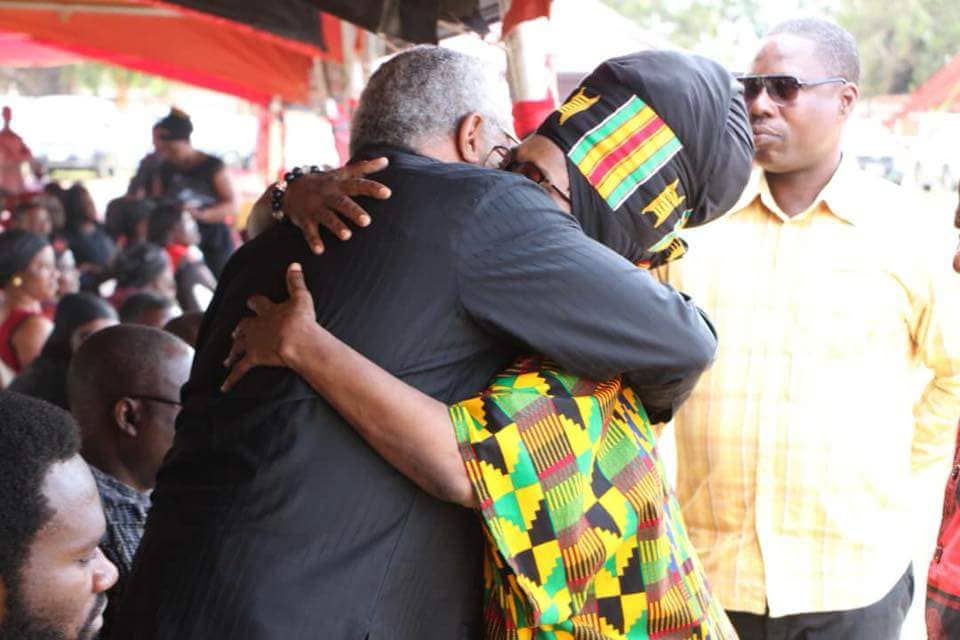 Mr. Ackah who was quite unwell particularly during the latter part of his life left behind five children.