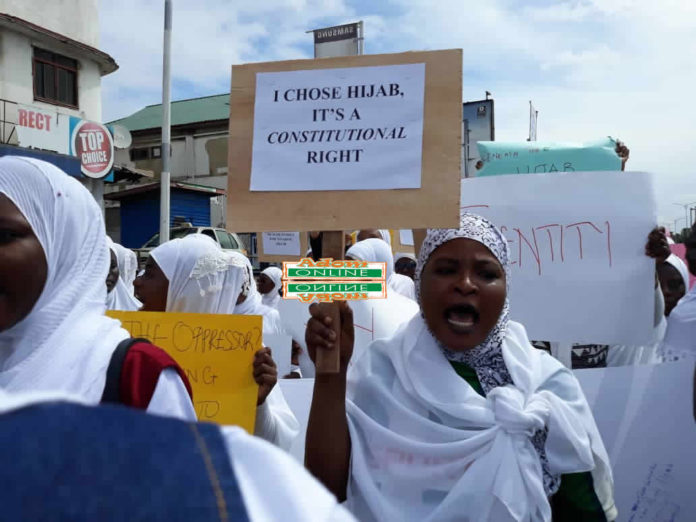 Hundreds of Muslims on Saturday morning embarked on a peaceful walk on the streets of Accra to campaign against the ban on wearing of Hijab.
The walk, dubbed: 'The Hijab Identity Campaign' was against the ban on the wearing of hijabs in some institutions in Ghana.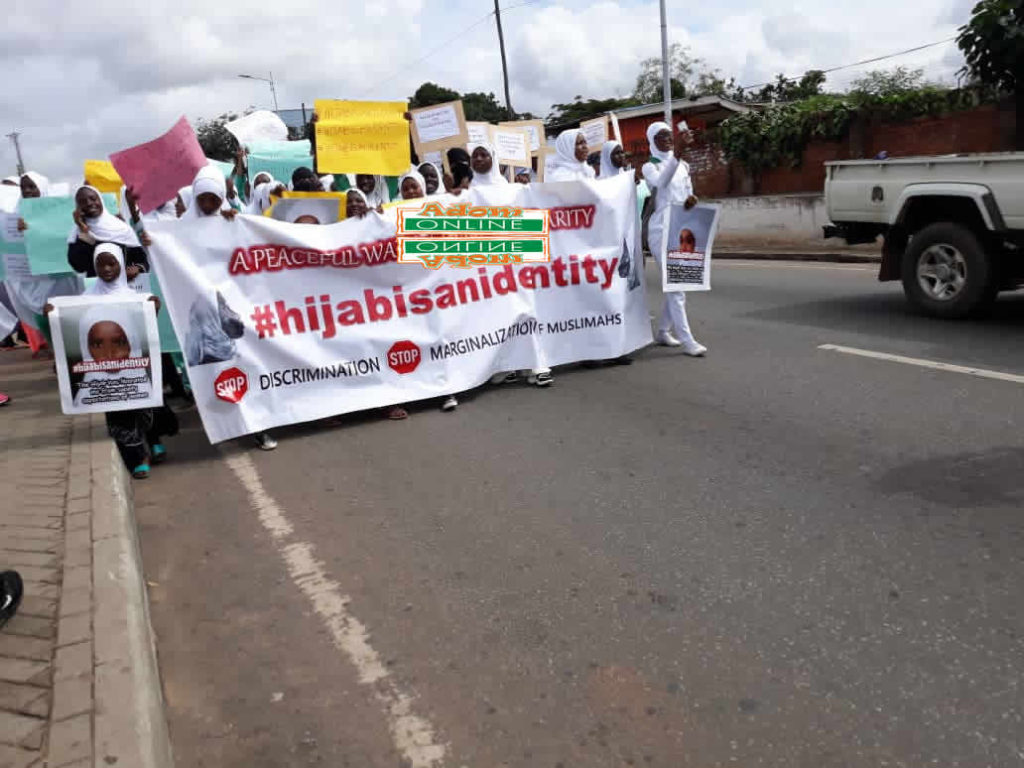 Also: Photos: Teenager, girlfriend in police grips over alleged stabbing of Uber driver
The group, that walked from the Nima roundabout to Kwame Nkrumah Circle, had in its company, the Member of Parliament for Tamale North, Alhassan Suhuyini and other Muslim professionals.
According to the group, its women are being discriminated against because they wear hijabs at work places and schools.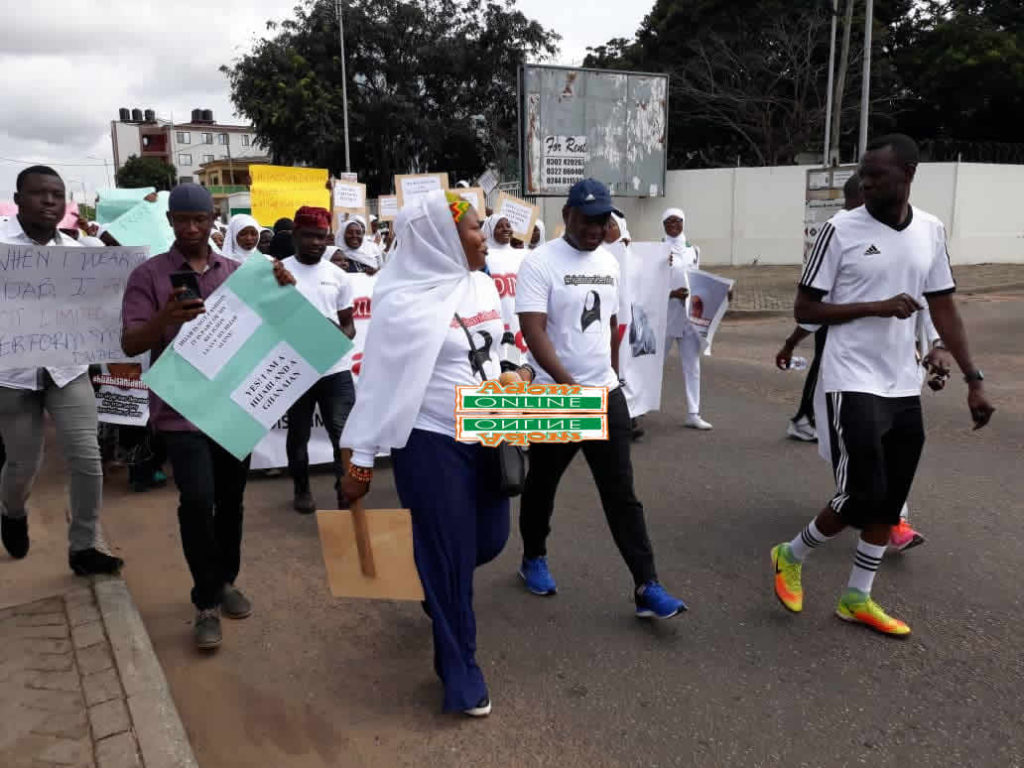 also: Watch: Angry church members flog devil, poverty out of their lives
Speaking in an interview with Adom News, Convenor of the Hijab Identity campaign, Bashiratu Kamal, stressed the hijab is the identity of Muslim women which cannot be taken away from them.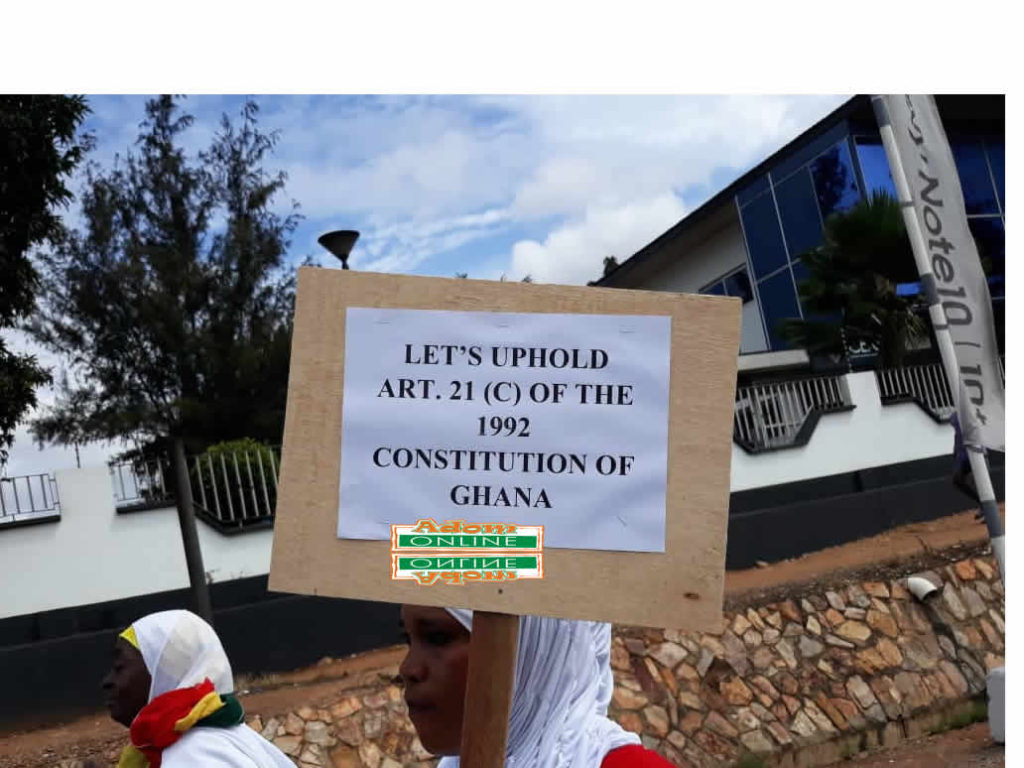 "For some time now, we have had complaints of our students and workers being forced to remove our hijabs which is not right because the constitution guarantees freedom of worship and the hijab is what defines us as Muslims," she said.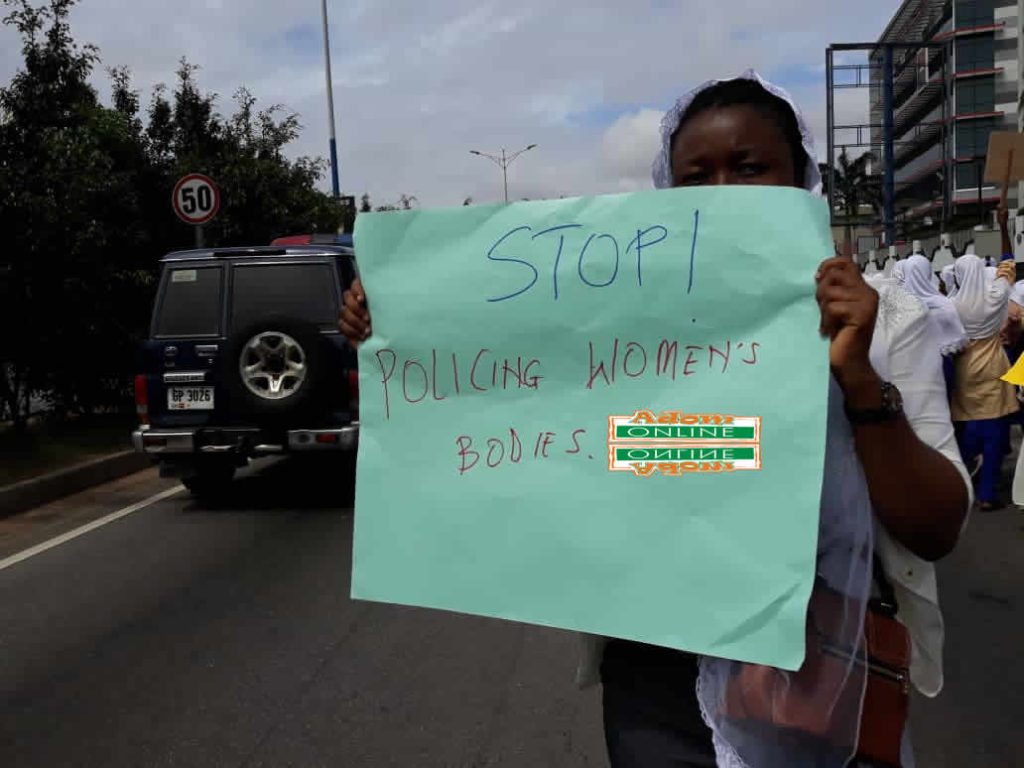 She added that "covering our head with a hijab doesn't make us dumb so they should look at our abilities and qualifications and not our appearances."
Source: Adomonline.com