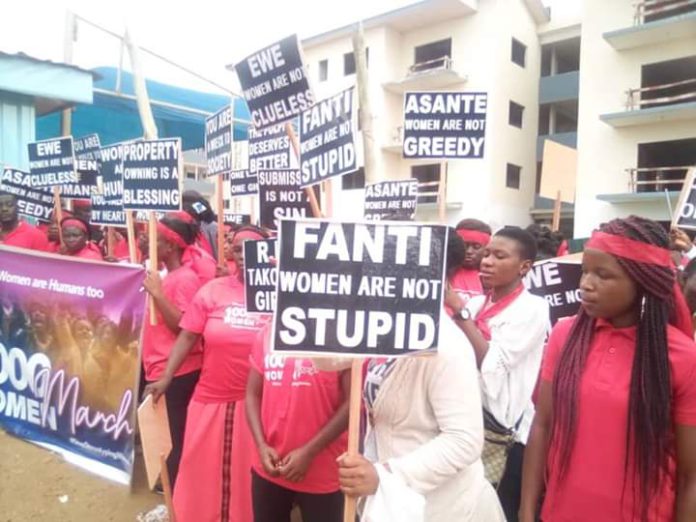 The pressure on embattled man of God, Prophet Emmanuel Badu Kobi is far from over as a group on Sunday stormed his church at Sakumono in Accra to force him to render an unqualified apology.
The founder and leader of Glorious Wave Church International Kobi, made disparaging remarks against Asante women in a recent interview.
READ: Police urges public to be calm pending lab exams in Taadi girls' kidnapping
The man of God in recent video suggested that Asante women are greedy, Fante women are foolish, and Ewe women are like doormats.
READ: Missing T'di girls: Retrieved skeletons not our girls' – Family

He also advised men not to marry Asante women because of the greed they bring into marriage.
Badu Kobi's statements deemed by many as tribalistic has triggered a lot of reactions from a section of Ghanaians.
In a subtle reaction to Badu Kobi's unguarded comment, the Manhyia Palace has called for an end to tribalism.
READ: Video: NPP man curses Asante Akyem North executives over suspension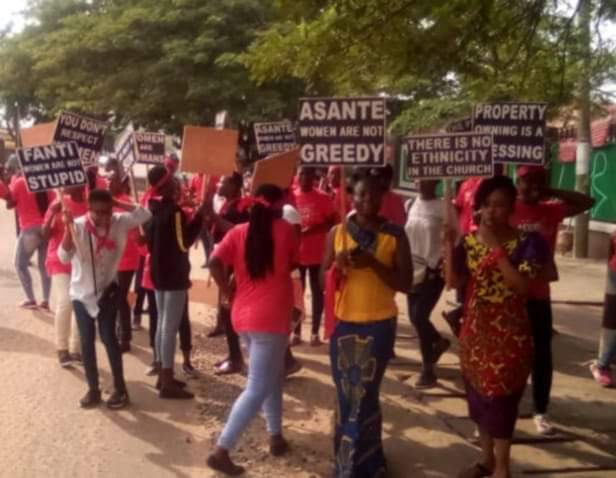 Emphasising the pride in being an Asante, the Palace's official Facebook handle wrote: "Proud Asante. Say no to tribalism. #SayNoToTribalism." The post came with artwork which had the same inscription against tribalism on it.
But, Prophet Badu Kobi in response said he is beyond social media bashing, and that nothing destroys human beings than an inherited attitude.
"Those who are wise started asking me questions but those who are fools started the bashing," he said in a video.
This has angered the group made up of Ewe, Asante, Fanti women and men who argue that, the man of God has breached Article 17 of the 1992 Constitution which states that "A person shall not be discriminated against on the basis of ethnicity, class or gender…".
They held placards with the inscription 'Fanti women are not stupid'', 'Asante women are not greedy', 'There is no ethnicity in the church' amongst others.
Security has been beefed up at the Glorious Wave Church International to protect the pastor and his church members from any possible attack.
Source: Ghana|Adwoa Gyasiwaa Agyeman