Chief Superintendent, Phyllis Ama Tebuah Osei of the Ghana Police Service, currently serving with the United Nations Assistance Mission in Somalia (UNSOM) has won the United Nations Female Police Officer of the Year Award.
The award was presented to Mrs Phyllis Osei who is a UN Police Advisor to the Jubaland State Police Force in Kismayo at the United Nations headquarters in New York.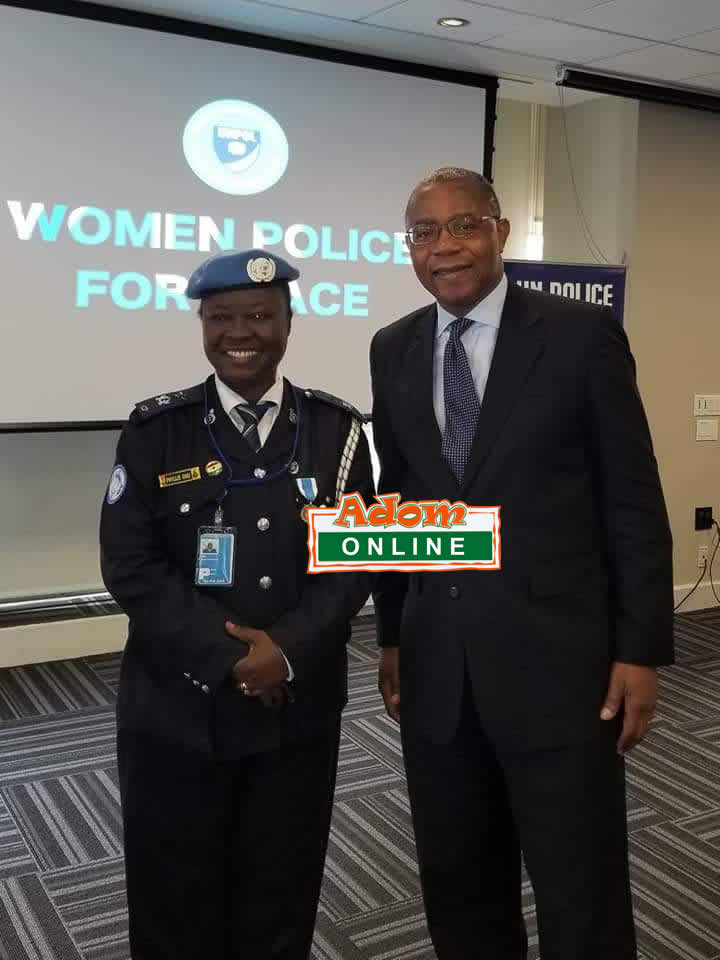 The UN Police Commissioner, Luis Ribeiro Carriho, praised the awardee for her exemplary work in the field which has directly and positively impacted the local community and helped to build the capacities of the host state Police in Jubaland.
READ ALSO: 3 arrested for hanging suspected thieves over manhole [Photos]
He added that Mrs Osei had become a role model to other police officers in the UN.
Mrs Osei since her deployment about ten months ago has moved fast to train and mentor many Somalia police officers on sexual and gender-based violence issues.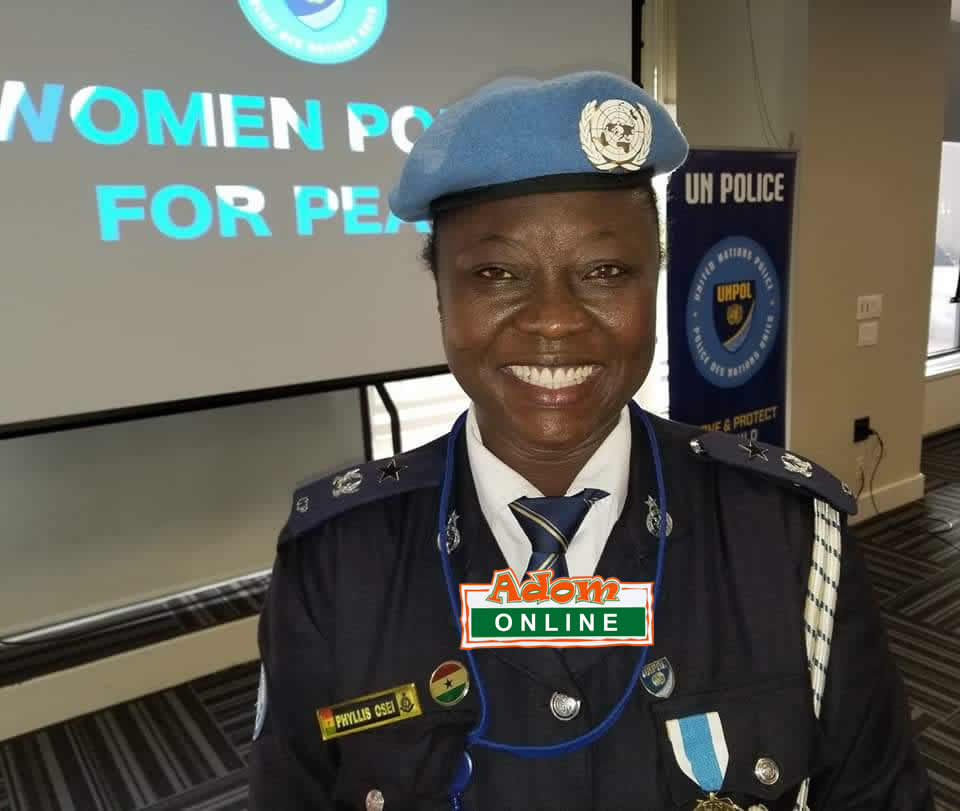 She also initiated adult literacy training for 49 female police officers who could neither read nor write English and Somali.
READ ALSO: Ekosiisen National Dialogue Series: Only corruption can kill Free SHS [Audio]
The award aims to recognise the efforts of an outstanding police officer and also highlight the contribution of women towards the achievement of sustainable
Mrs Phyllis Osei Tebuah holds a three master degree from Middlesex University in the United Kingdom, Ghana Institute of Management and Public Affairs (GIMPA) the University of Ghana respectively