A day-old baby girl who had been dumped by an unidentified mother has been rescued and is currently receiving medication at the Kintampo Municipal Hospital Neonatal Intensive Care Unit (NICU).
The baby who was found wrapped in a black polythene bag and dumped attracted attention when passersby heard her cry in a bush near a stream in the Kintampo near a main lorry station.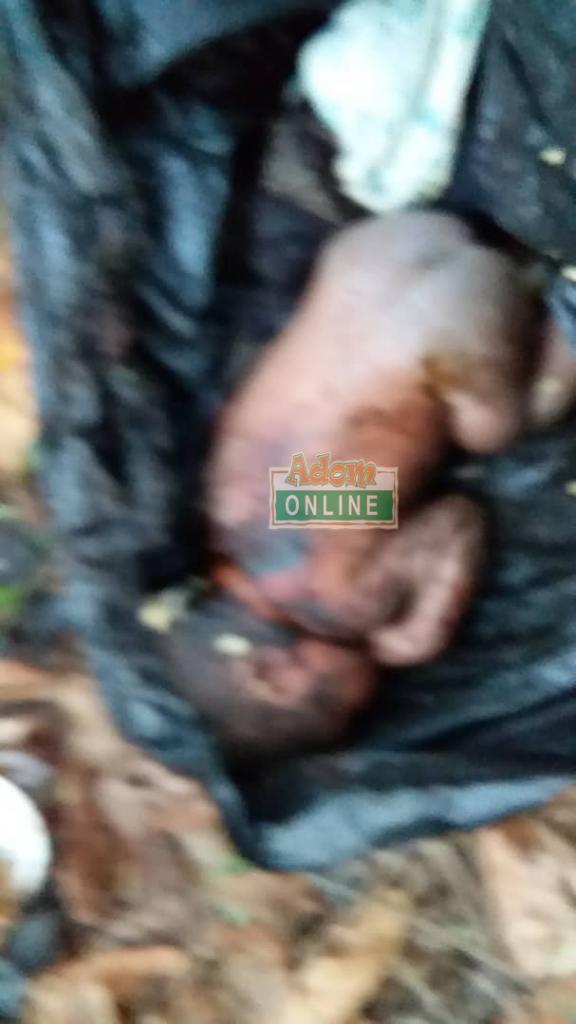 READ ALSO: Our cash is also locked up at Menzgold – Zylofon Media staff cry
Eyewitnesses say news of the baby attracted the attention of many residents, especially after local radio stations had reported the issue.
The Kintampo Divisional Police Commander, ACP Joseph Gyau Antwi, was at the scene and later appealed to residents to help find the mother of the baby.
READ ALSO: Angry wife forces husband's side-chick to clean her home after catching them in bed
"We are investigating the issue and appealing to residents to notify us whenever they get any information about the matter," he said.
The community is therefore on the lookout for the mother of the baby.