The brains behind what could possibly be "Ghana's first light aircraft" are appealing for financial support from corporate bodies, individuals and government.
The three inventors, Isaac Otu, Jacob Larbi and former personnel of the Ghana Air force, WO Charles Adu-Gyebi (retired) formed GOHFI Air to produce light aircraft.
The name GOHFI was coined from God Has Favoured Isaac.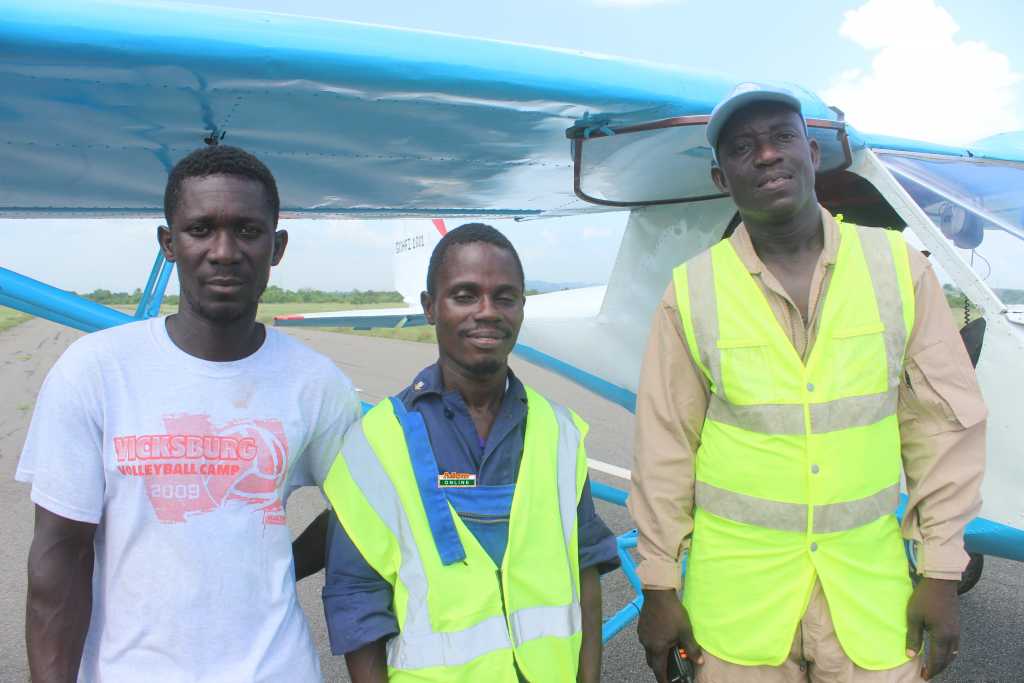 READ ALSO: Kennedy Agyapong attacks journalists over Maritime boss
In the last few weeks, the team has been conducting ground test at Afienya airfields in the Greater Accra region for its aircraft GOHFI 1601.
They believe ground test permit secured from the Ghana Civil Aviation Authority and Ghana Air force to test GOHFI 1601 is a major step towards achieving their dream.
At the Afienya airfields, GOHFI 1601 did a number of passes to test its technical readiness for the next stage.
The nine-year journey from conception onto the runway has been met with challenges with the biggest one being financing.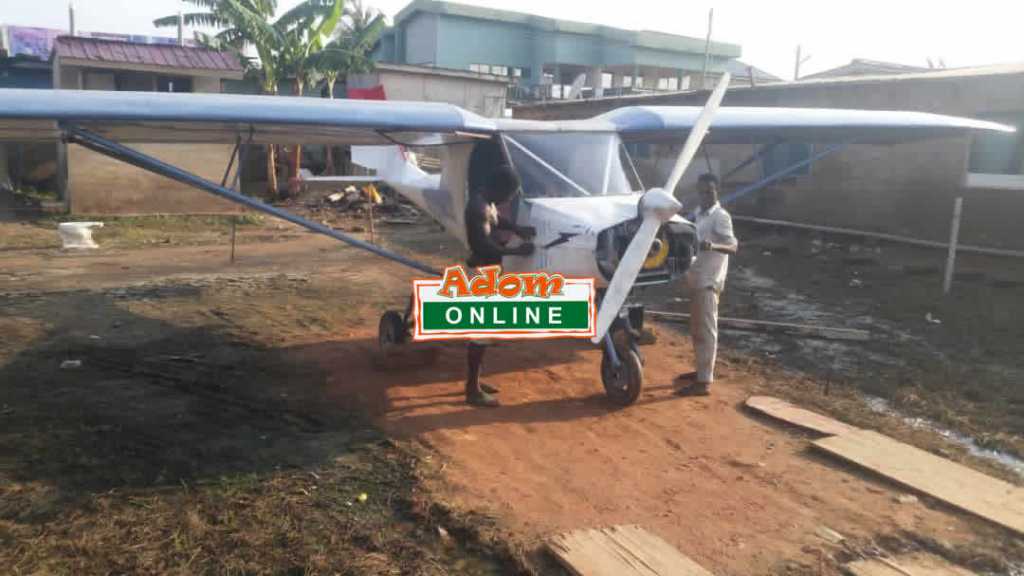 However, passion and hope seem to be keeping their dream alive.
Technical Advisor of GOHFI Air, WO Charles Adu-Gyebi (retired) said the country has a lot to gain from their light aircraft.
READ ALSO: Newlyweds die in helicopter crash while leaving their wedding
"We really need financial support because in future when this aircraft reaches its advanced stage, we could use it in all fields when there is a disaster, sending of relief items, supplying of agrochemicals to farmers in remote areas, for recreational and educational purposes etc", he indicated.
Meanwhile, Isaac Otu who piloted the light aircraft during the test is asking for more support from GCAA and the Ghana Airforce.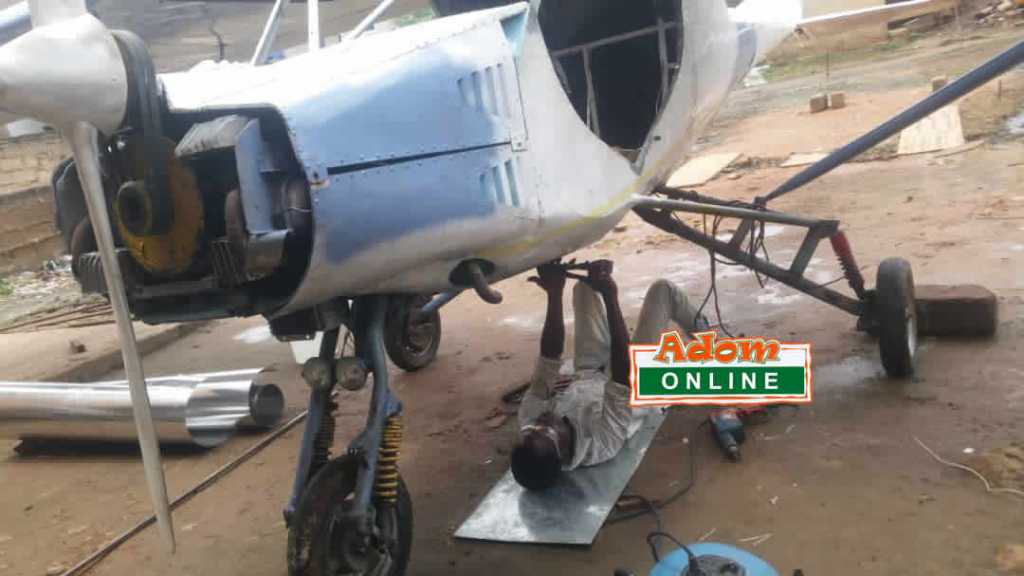 "We are grateful for the tremendous support received from Ghana Civil Aviation Authority and Ghana Air force. Since there are several stages before getting the green light to fly, it is our hope that they continue to assist in every step of the way," he said.
Meanwhile, the third member of the team, Jacob Larbi sees a bright future despite countless challenges in the last few years.
"Our dream can materialize and impact positively on the future generation. Just as cocoa has become an imported crop to Ghana due to Tetteh Quarshie's vision, our light aircraft will be very important in the aviation industry should we get the necessary support", he said.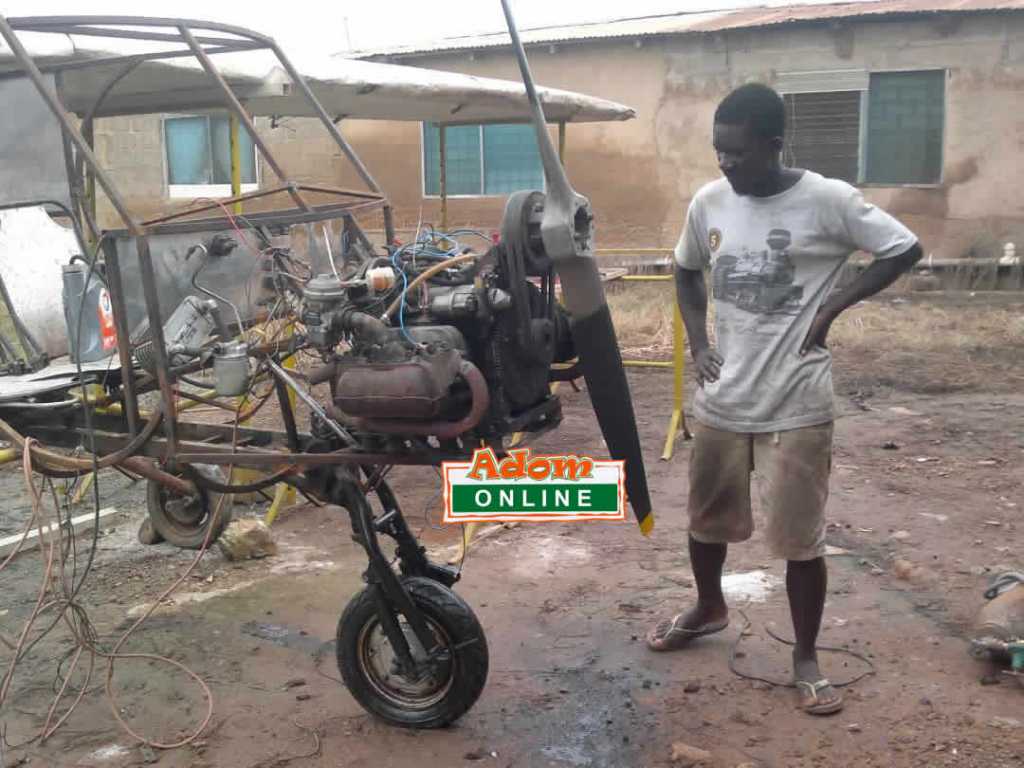 READ ALSO: Bukom Banku fixes eyelashes worth GHC 1,000 [Video]
It is worthy to note that Jacob who has technical know-how is only a Junior High School (JHS), graduate.
"God has indeed favoured us considering our educational background. I could only manage to complete JHS. As for Isaac, he had to drop out along the line and did not even complete JHS", Jacob revealed.