'Concerned Citizens' of Tarkwa and Nsuayem in the Tarkwa-Nsuayem Municipality of the Western region on Wednesday staged a protest to express their displeasure about the bad state of their roads.
The over a hundred angry residents, clad in red amidst chanting war songs, blocked the main road that links their community to Takoradi and to the Western-North region.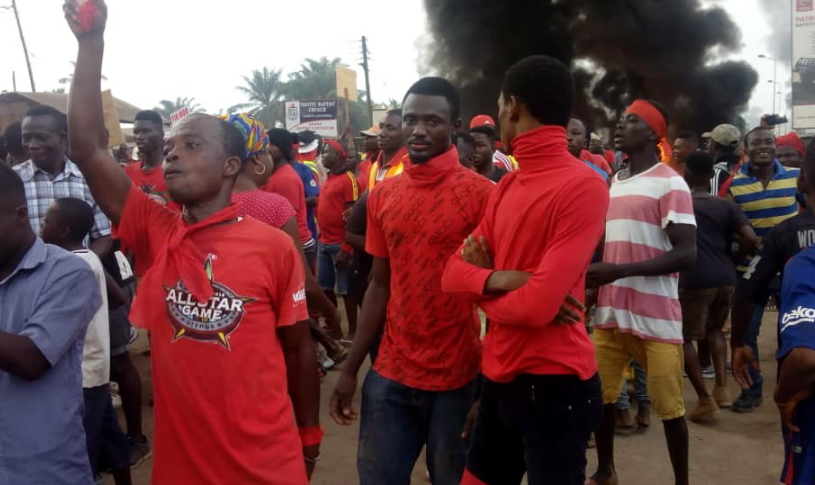 They set bonfires on the roads with car tyres which prevented vehicles from moving in and out of the municipality leading to a halt of all businesses and other activities in the town.
SEE THIS: Audio: Menzgold customers react to NAM 1's release
In an interview with Joy News, the protesters described the nature of roads as shameful which does not befit their status as a mining community.
"Tarkwa can boast of and produce all the expensive mining minerals and yet we are suffering. We are not here for any political reason, but we will continue to pressure the government until our concerns are addressed,' they stated.
"We are giving the government a two-week ultimatum to fix our roads," they added.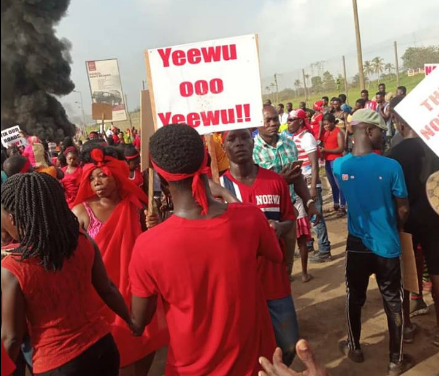 ALSO SEE: You need money to shine in music industry not God's anointing-Anita Afriyie
This is the second demonstration in seven months by the people of Tarkwa. After the first demonstration, an assurance was given by the Assembly to fix the roads, but reports indicate that though the contractor came to the site, no work was done.