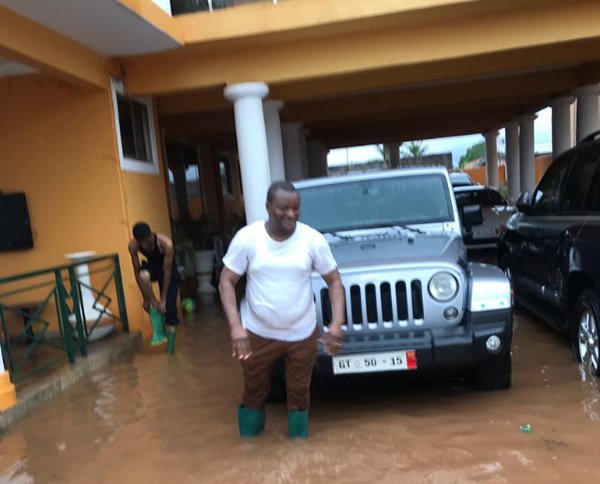 Politician, Hassan Ayariga, was out in his wellington boots Monday morning after some two hours of rain virtually submerged and disabled his cars.
The Haatso residence of the 2016 presidential candidate of the All People's Congress is also home of a fleet of cars – at least nine.
The 46-year-old politician inspected his cars and said he found all nine of them could not start, although the water levels in his house were yet to reach threatening levels.
ALSO READ: Video: Kwame Sefa Kayi speaks after VGMA scuffle; says the two musicians should be punished
According to him, he has arranged for a mechanic to check his luxury fleet which includes several Land Cruisers, Porsche Panamera and a Bentley.
Hassan Ayariga known for jovial soundbites than votes, is a self-confessed lover of sports cars.