America International School in East Legon has won an award in the European Union (EU) recycling arts school competitions.
The award comes after EU launched Climate Diplomacy Week.
Three students of the School; Allanah Pearl Sisec, Chialrielle-Chun Villian Vevo Wu and Brianna Odame-Amposah participated in the competition and were hailed for their elegant performances during the competition.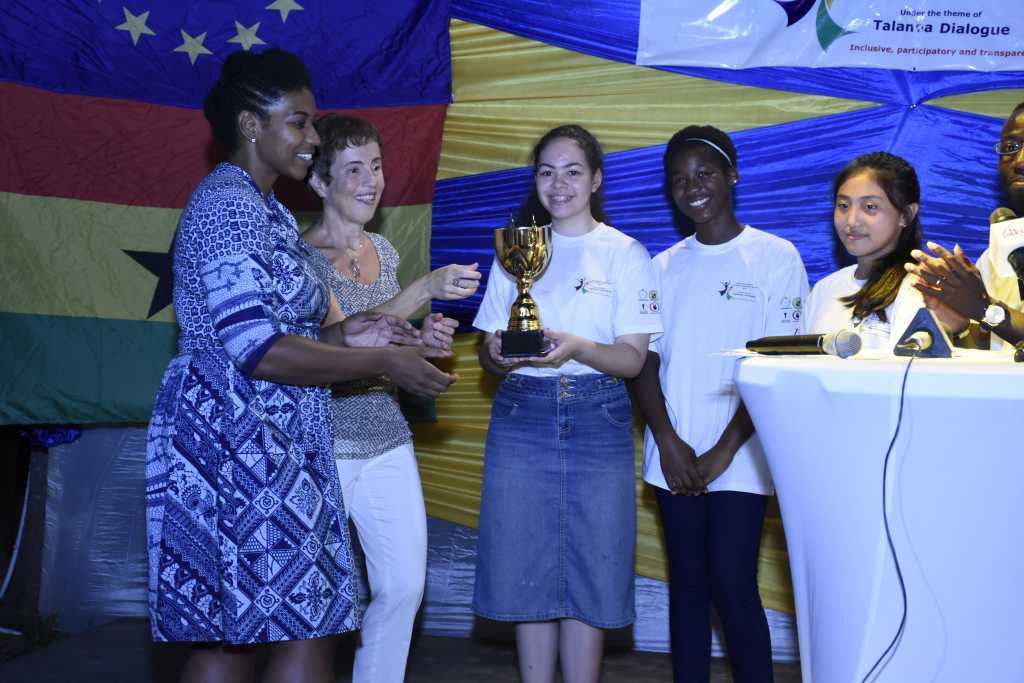 READ ALSO: Doctors leave cotton in woman's belly after operation
The competition was graced by the EU and supported by Environment360.
The event attracted over 30 participants across the country.
The projects by the America International School showcased the effects of environmental degradation, the value of segregation and contribution of teaching others how to segregate in advancing the 21st century.
According to America International School students, the project wasn't easy but they managed to suggest something that can help solve situations in the country as their project.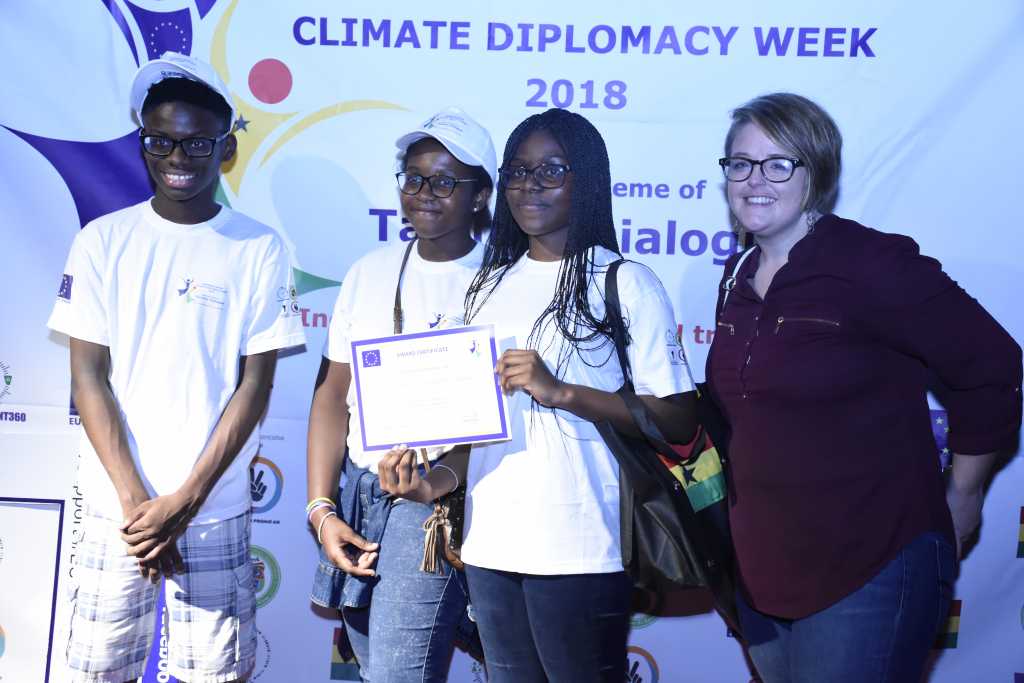 READ ALSO: Anas wades into Shatta Wale's beef with other artistes
The Ambassador Head of Delegation of European Union (EU) to Ghana, Diana Acconcia, congratulated the performance of all participants and also urged them to educate colleagues on the principles of the three Rs thus Reducing, Reusing and Recycling.
She said the planet's future is in their hands and urged them to commit to having a smart use of energy, avoid leaving lights on without need and avoid wasting food and eating more vegetables and fruits, rather than meat.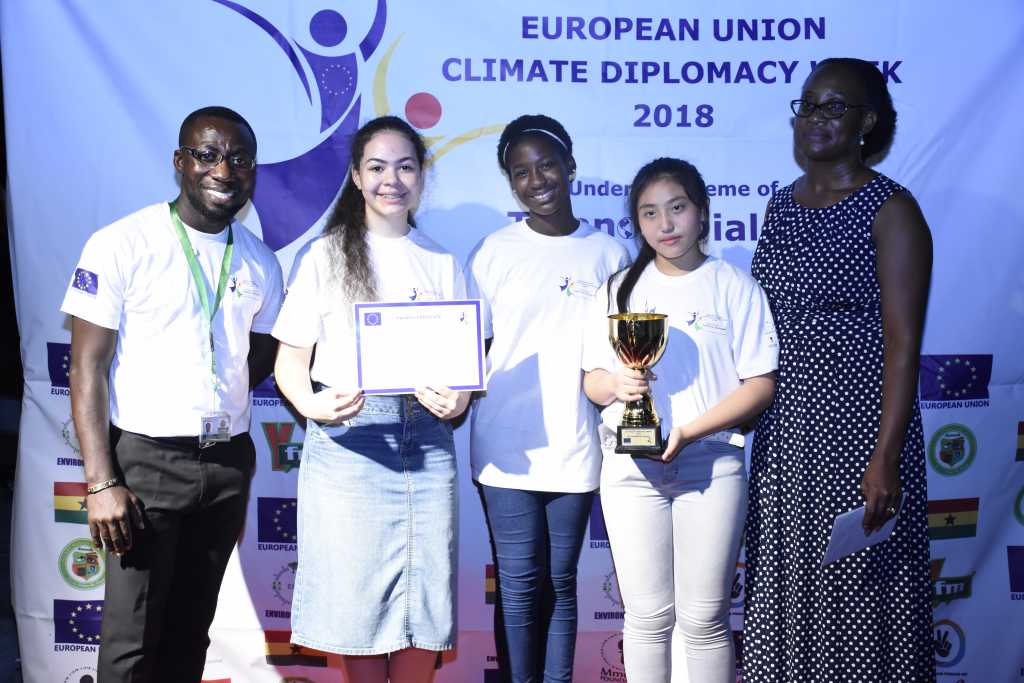 READ ALSO: President to receive report on KNUST disturbances
Meanwhile, the Executive Director of Environment360, Cordie Aziz said their institution is excited to be part of the EU climate change this year.
The project presented by Galaxy International School showcased the value, economic impact, and contribution of teaching STEM subjects in advancing the 21st century scientific and technological innovations.