An 8-year-old girl assaulted by her aunty at Amasaman in Accra now wears pampers due to a rupture on her bladder.
This was after her aunty allegedly put an iron rod in her anus and also cut her fingers with a blade as punishment.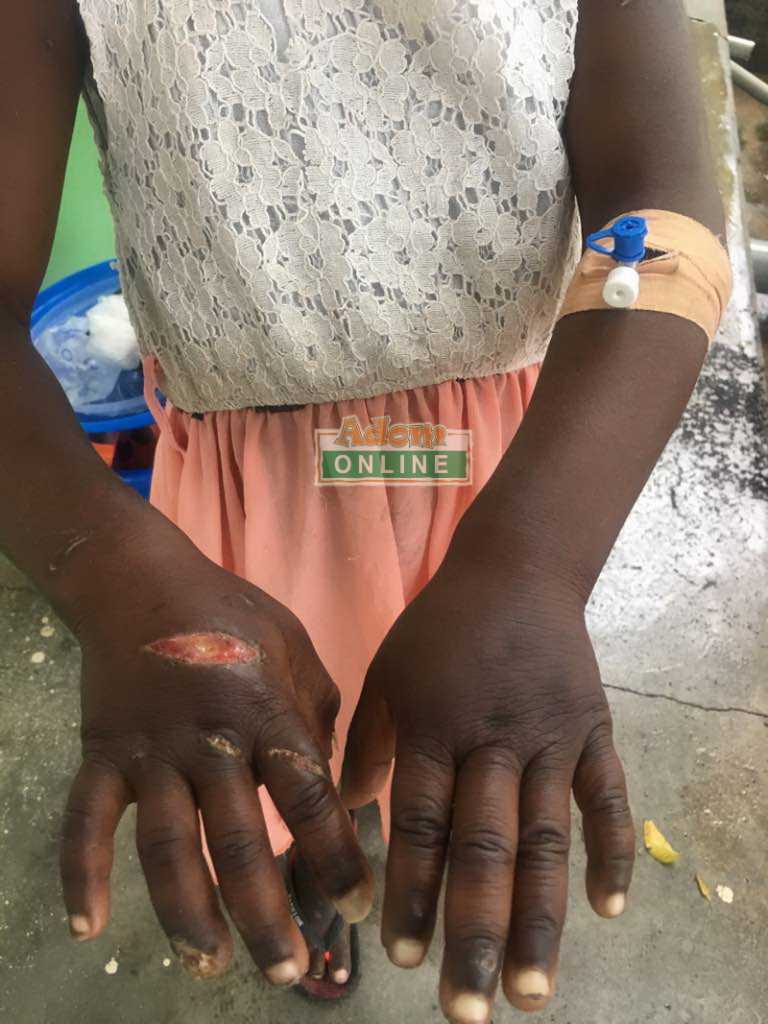 RELATED STORY: Pregnant woman arrested for assaulting niece
Adom News' Mubarak Yakubu who visited the victim at the hospital Monday said the little girl has been left traumatized by the incident.
He said the young girl suffered severe injuries all over her body due to the constant beating received from her aunt.
READ ALSO: Tension mounts at Moshie Zongo after man dies in police cells
The little girl who has found solace in a neighbour in the area is hoping to go back to Togo where her biological mother resides in order to end her plight.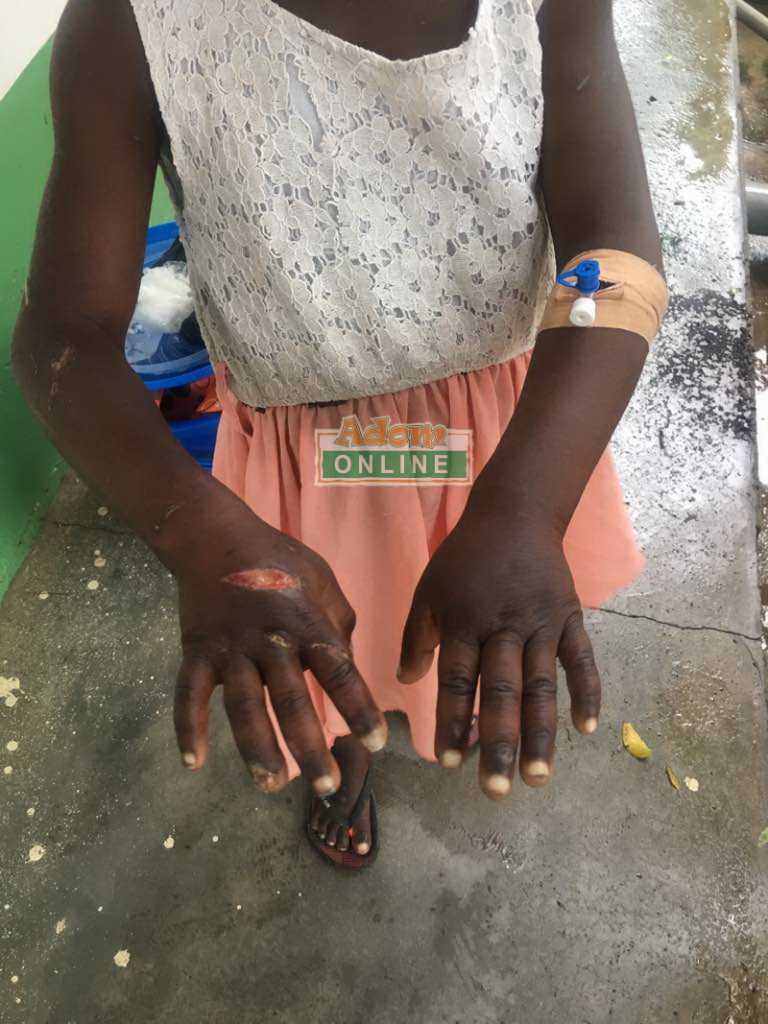 Meanwhile, the suspect who is heavily pregnant was picked up by police in Amasaman but has since been granted bail.
READ ALSO: Why KOD nearly slapped Afia Schwarzenegger at GMA UK