A 10-year-old girl has died in an accident at Gbogdaa in the Upper West Region Sunday night.
The girl died when her father's Toyota Pick Up with registration number GT 4807 U which was trying to avoid running into a parked truck veered off the road.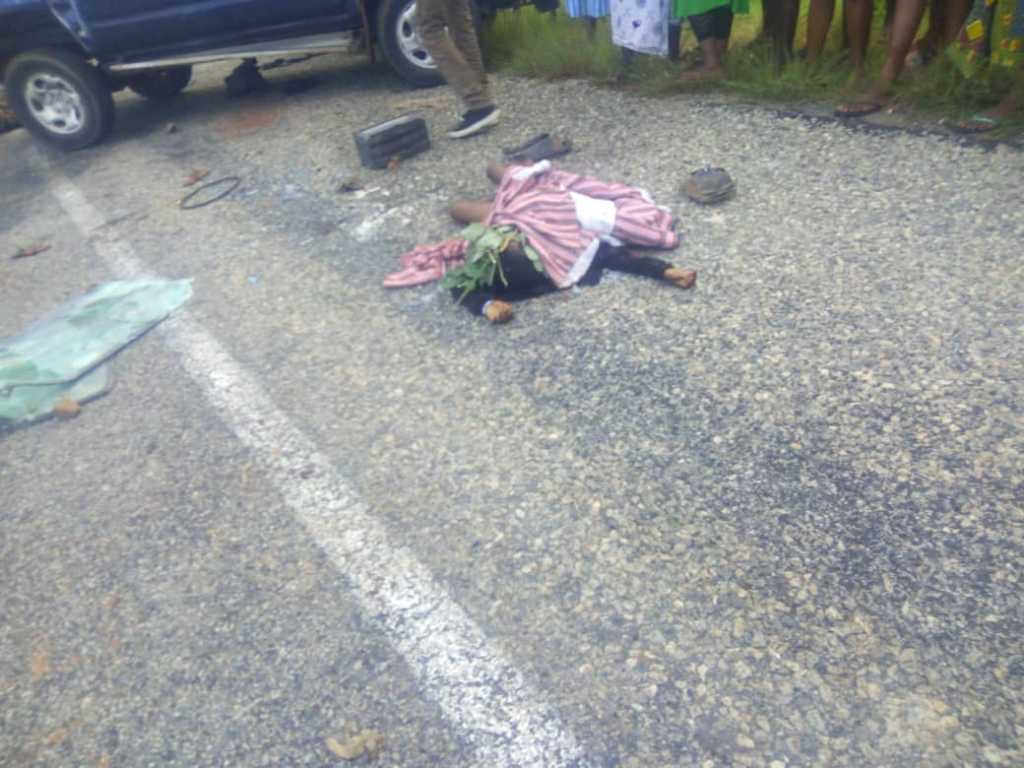 ALSO READ: PHOTOS: Fire destroys Supermarket at Akwatia
The family of five were travelling from Jirapa in the Upper West Region to Sunyani in the Brong Ahafo region when the unfortunate incident happened.
Father of the deceased Stephen Mwinafelle, told Adom News in an attempt not to lose control of the vehicle after the steering wheel got locked, he veered from the outer lane of the high-speed way to the shoulder.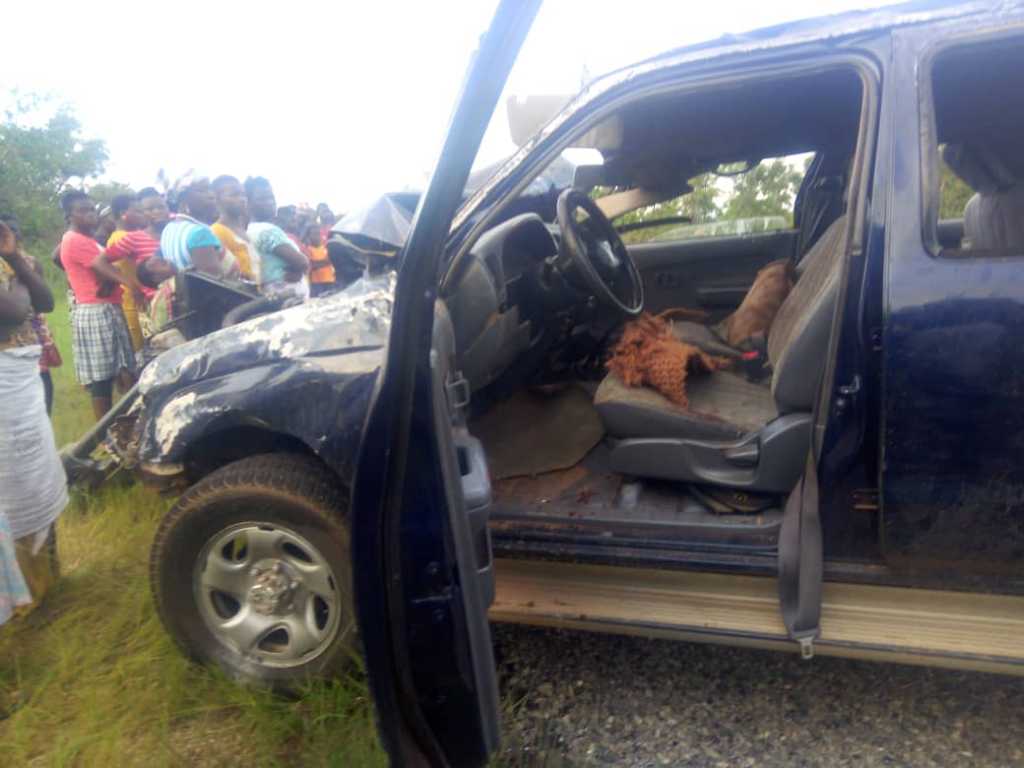 His 10-year-old daughter he said died on the spot.
READ ALSO: Audio: Man allegedly high on tramol kills girlfriend
Mr Mwinafelle said the injured including his wife and two other relatives who were trapped in the vehicles were rushed to the Bole Hospital.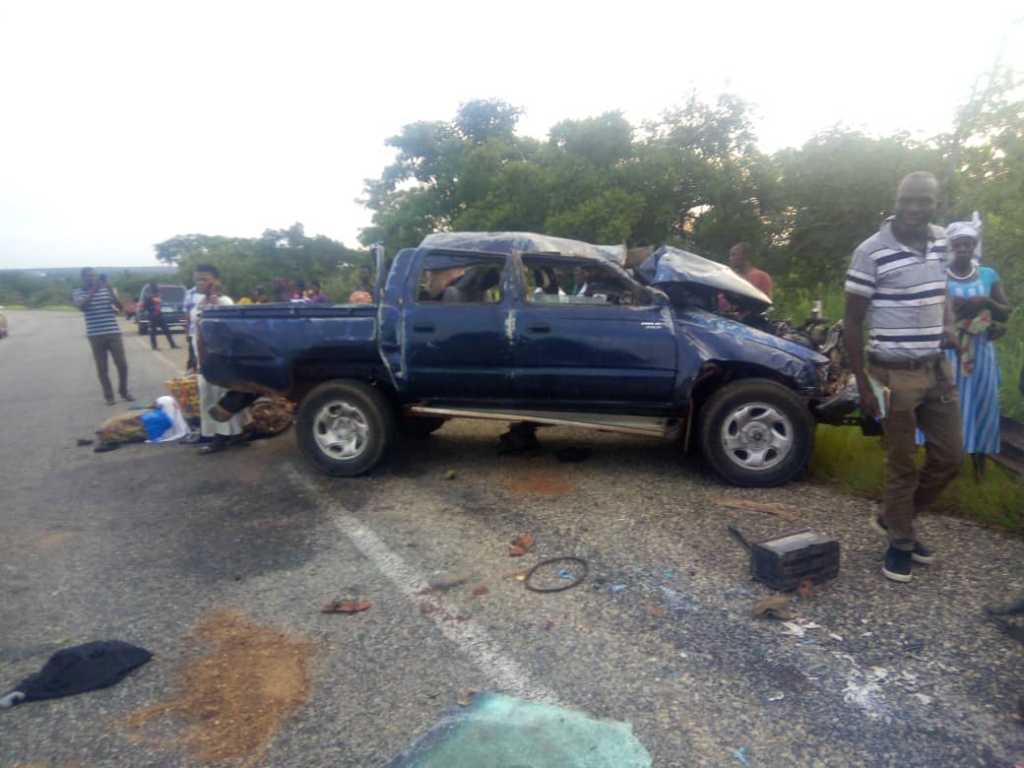 The body of the deceased has been conveyed to the morgue.