The anti-galamsey task force is unhappy about it believes to be the courts' leniency in dealing with illegal miners brought before them for prosecution.
The Operation Vanguard team also says slow pace of prosecution has led to piled up mining-related cases.
Commander of the task force, Colonel Michael Amoah Ayisi, says if the situation persists, illegal miners and their financiers will be motivated to act with impunity.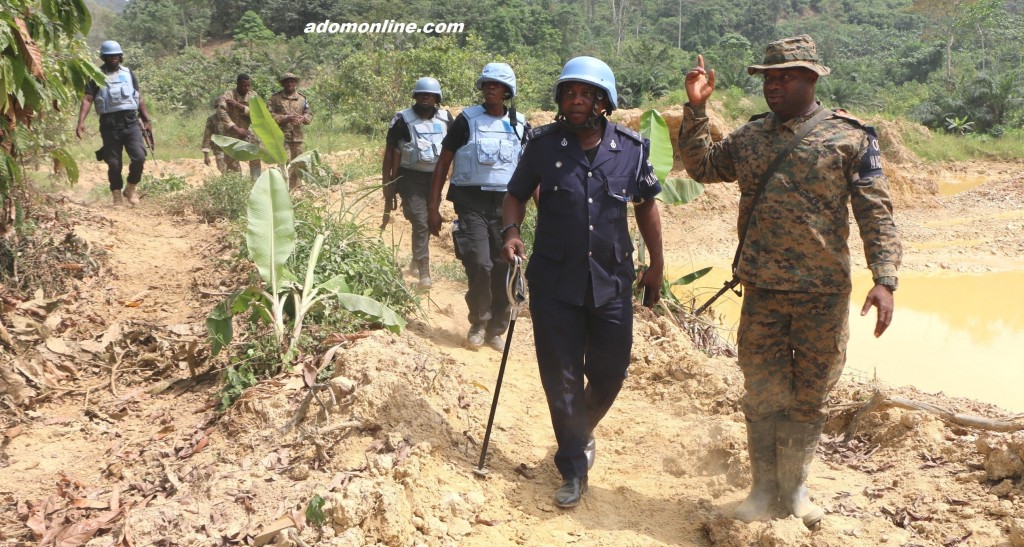 Operation Vanguard task force was launched in June last year to combat illegal mining in the Ashanti, Eastern and Western Region.
Despite transportation and other challenges encountered in reaching remote areas, the task force has since arrested 983 illegal miners, flouting a government ban on small-scale mining.
Foreign nationals, including 12 Chinese and four Burkinabes, are among those apprehended by the eight-month-old operation.
At least, four Chinese miners were arrested recently at New Edubiase in Ashanti Region while 13 locals were apprehended at Kwabeng in the Eastern Region.
Only 95 suspects of the total number of apprehended illegal miners, representing less than 10 percent, have been convicted, with the majority granted.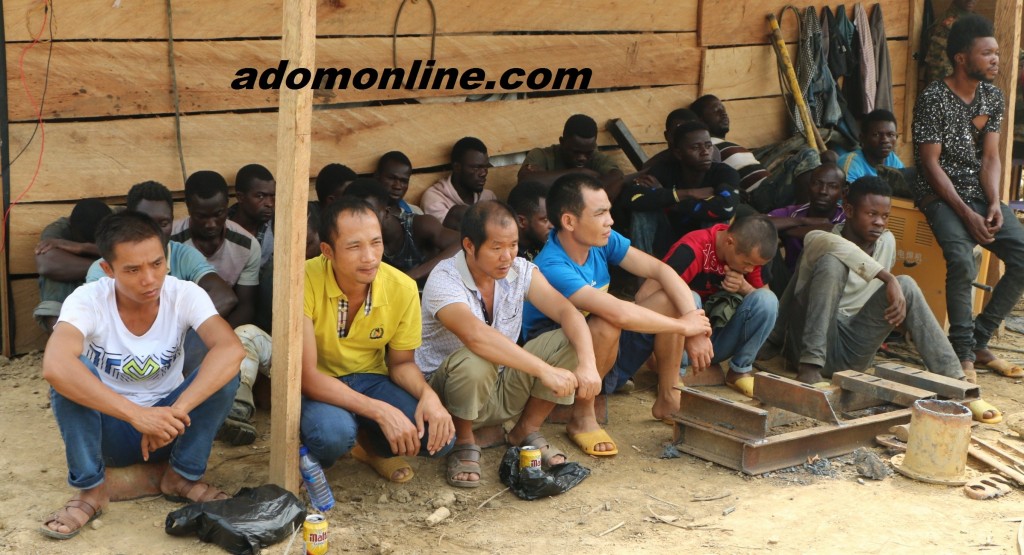 Colonel Amoah Ayisi says the development is encouraging more people into illegal mining, especially during the night.
"The punitive measures are not adequate. That is why people are still not perturbed so much because they think that after all, they have money. If you fine them, they can pay and then get their freedom and they will find another way to going back into the bush," he said.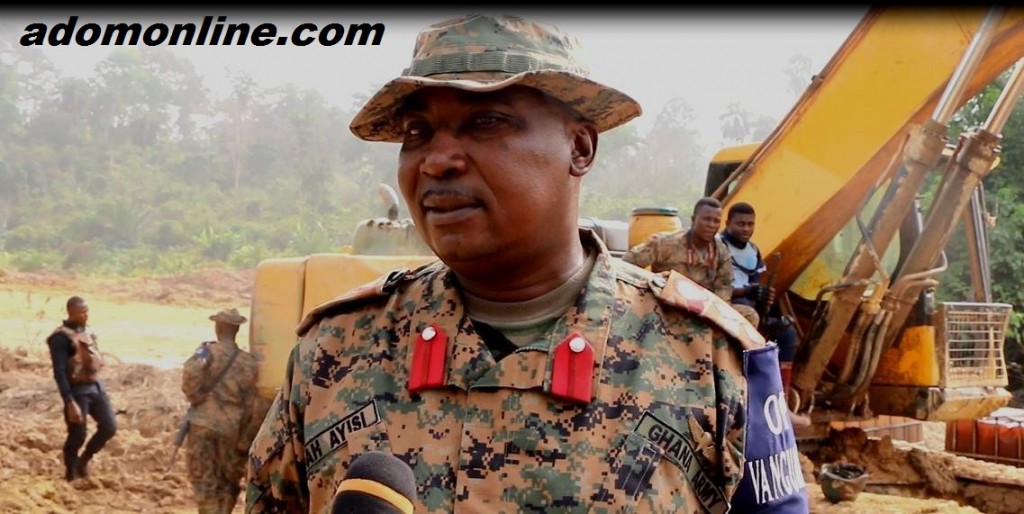 Colonel Amoah Ayisi also wants the judiciary to speed up prosecution of suspected illegal miners.
He continues,  "I think if they are able to speed up the trial and prosecutions…and also mete out adequate deterrent measures like in terms of punishment and fines and those things, I think a lot more people would be deterred."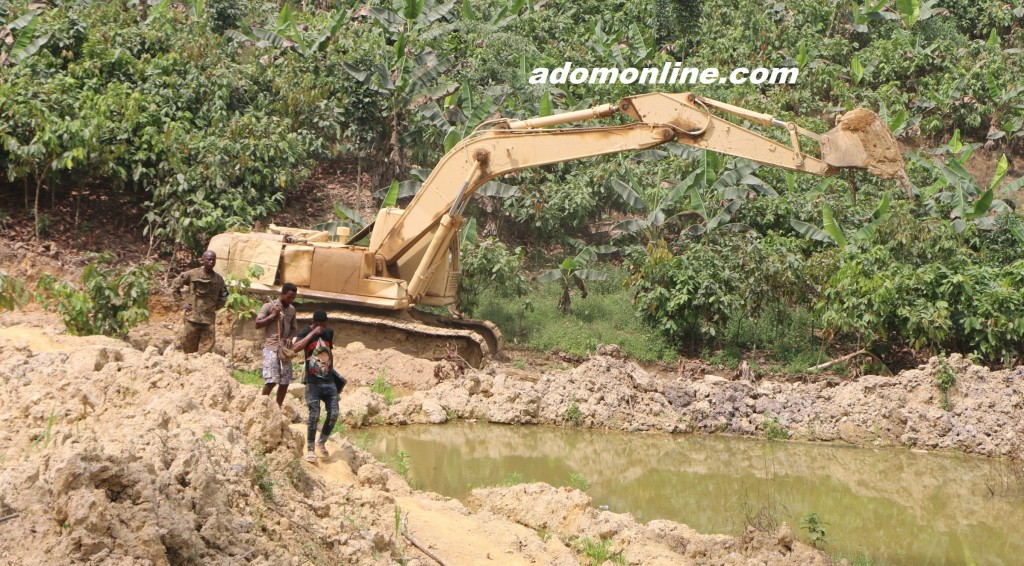 The task force has also seized 82 different weapons like short guns and pump action guns; equipment such as 366 excavators and 3,100 dredgers known as Champhi as well as 859 water pumping machines have also been confiscated.
Colonel Amoah Ayisi who heads about 400-man police-military task force wants landowners who release lands for illegal mining activities to be punished.
He, however, indicates that personnel remain resolute and unperturbed to carry out their mandate despite what he describes challenging.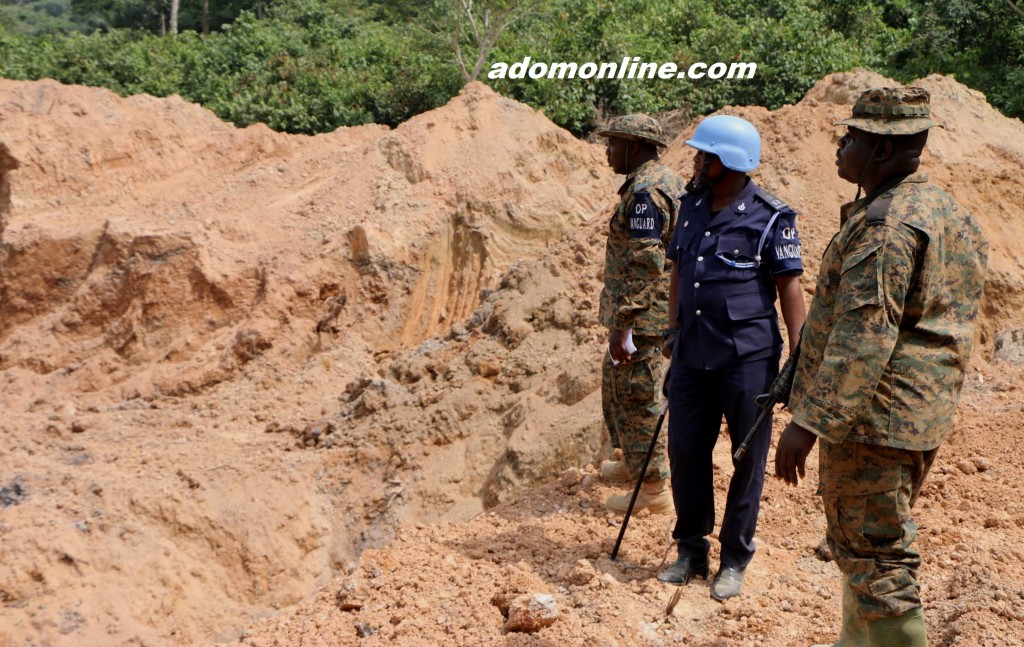 "I wouldn't say it demoralises us but it somehow it affects [us] in a way. It is a challenge because you keep getting the people and you don't see the results as you want to see.
"We will only urge them [the courts] to speed up the trials so that at least people see the impact of what we are doing. It's like we are working  and people are not appreciating  what we are doing."