Ten persons have been busted by a joint police and military task force for deliberately dealing in contaminated fuel.
The operation was supervised by the Asset Recovery Team from the Jubilee House.
ALSO READ: Video: I will reveal secrets of NPP if they dare me – Kennedy Agyapong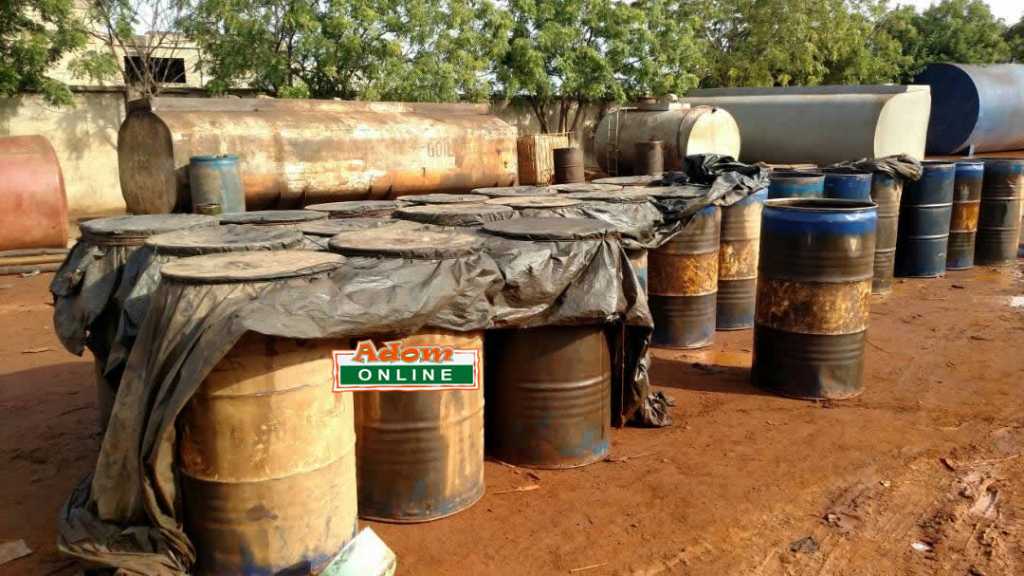 The suspects were arrested Saturday when they were mixing diesel with premix fuel at a yard in  Tema.
The contaminated fuel was destined for fuel stations across the country for onward delivery to unsuspecting motorists.
ALSO READ: Two GFA officials stopped from flying to Russia
The syndicate had already filled several drums and gallons with the deadly substance when the security personnel got to the scene.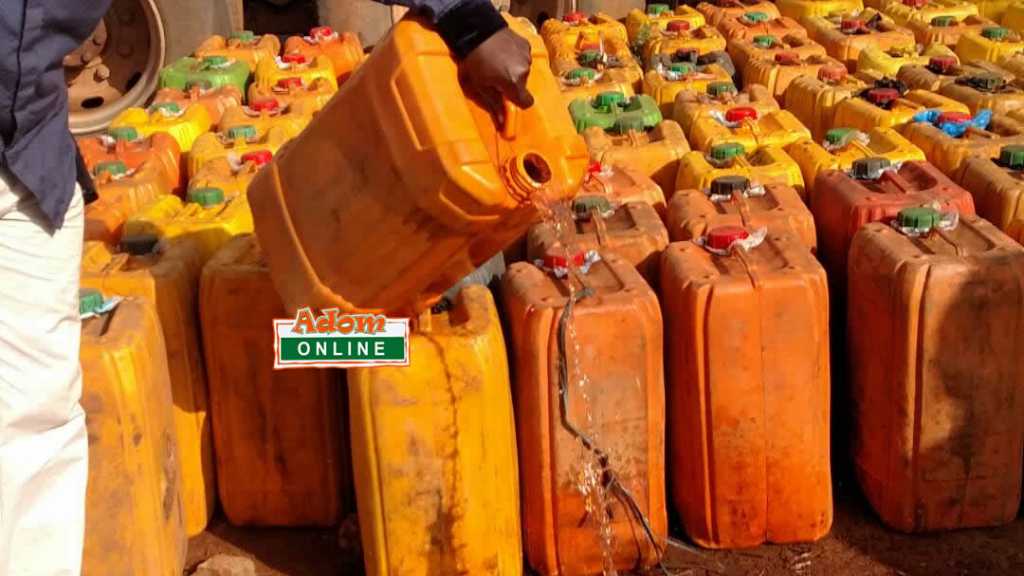 Contaminated fuel poses great danger to human lives and vehicles as it eventually breaks down engines leading to road fatalities.
The Executive Secretary for the Asset Recovery Team at the Jubilee House, Evans Adjei Mensah, told the media the suspects were arrested upon a tipoff, adding that samples of the product have been forwarded to the National Petroleum Authority (NPA) for forensic testing.
ALSO READ: Akufo-Addo, Mahama exchange blows over infrastructure development
He said the suspects will face the full rigors of the law if the test proves positive.
Mr. Adjei Mensah, however, urged members of the general public to be vigilant and be on the lookout out for such deadly products.