An alleged thief was reportedly forced to surrender to the police after the stolen bag of goods got stuck to his head.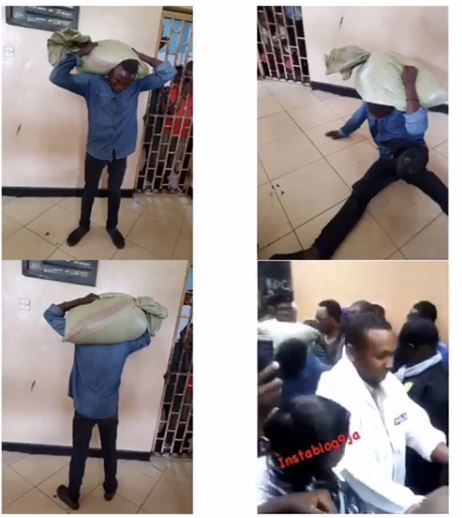 READ: My next expose was most challenging so tighten your seat belt – Anas
According to reports, upon stealing the bag filled with maize, the suspect discovered that he couldn't place the heavy bag down and cried for help.
It was then gathered that the owner of the farm produce had made use of some voodoo charms in order to safeguard his property.
READ: Photo: The lady addicted to dating married rich men
The suspect was then paraded by the police in Dar es Salaam, Tanzania, after he surrendered to them and was only relieved of the burden he carried when he approached the said owner, in company of the police.
READ: AUDIO: Government injects GHS600 million into NaBCO