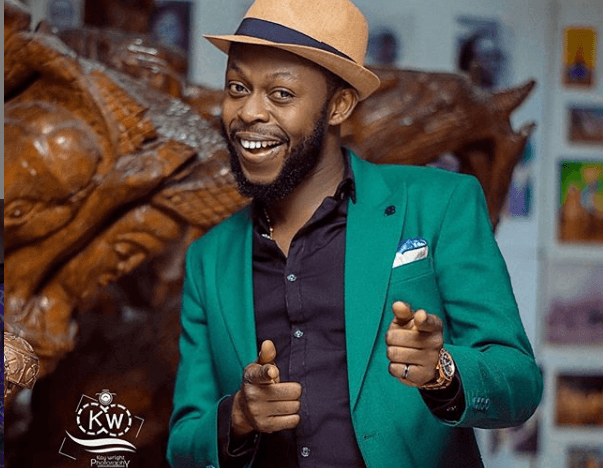 Actor Kalybos was Wednesday morning involved in an accident at Nkawkaw on the Kumasi road.
The actor was travelling to Kumasi in the Ashanti Region for another premiere of the movie 'Away Bus' directed and produced by Kofas Media and Old Films when the accident occurred.
The accident saw the Kalybos' new Dodge Charger badly mangled but he and the other occupants survived.
SEE THIS: Diana Hopeson graduates with Master Degree in Philosophy (Photo)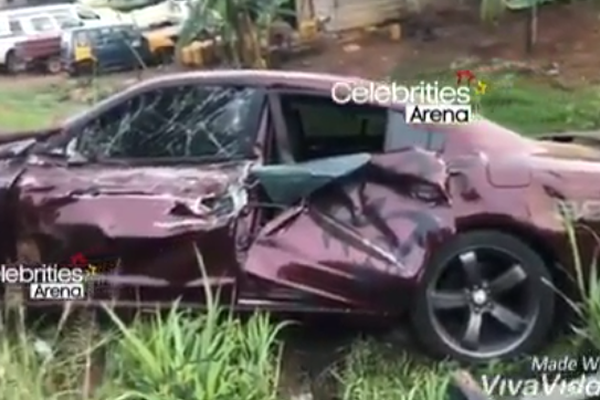 The cause of the accident is unknown.
But, hours after the incident, Kalybos took to Instagram to thank God for surviving the accident that damaged his car beyond repair.
He wrote, "I want to borrow the song of Joyce Blessing (I Swerve it). God is the giver of life, no weapon plot against the child of God shall ever prosper or see another attempt. To God be the Glory."
ALSO SEE: Let's pray for McBrown; I saw her weeping – Owusu Bempah's junior pastor claims
Kalyboss has joined in the number of celebs in the country who have been involved in car crashes.
In March 2019, rapper Trigmatic was involved in an accident on the Cape Coast road. Rapper Sarkodie was involved in an accident in April 2018.
Accidents have also claimed the lives of many celebrities like Ebony Reigns, Suzzy Williams, Terry Bonchaka and Kwame Owusu Ansah.
Source: myjoyonline.com