An 18-year-old man identified as Imoro Abubakari has been arrested by police after he allegedly chopped off the left wrist of his 40-year-old sister-in-law, Faiza Abdellah in Kpano, a community in the Nanton District of the Northern Region.
According to eyewitnesses, the suspect, Imoro Abubakari, rushed into the VICTIM'S house with a machete, attacked and severed off the left wrist of Faiza Abdellah who has since been rushed to the Savelugu Municipal Hospital for emergency treatment.
READ ALSO: Manso-Nkwanta: 7 people killed by police were innocent – Gov't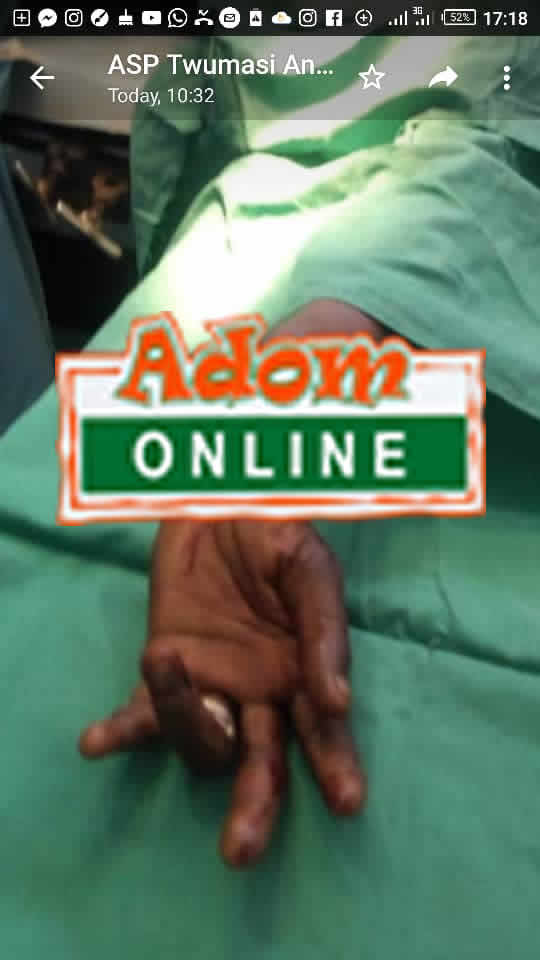 The Northern Regional Police Spokesperson, DSP Mohammed Yussif Tanko, told Adom News they received a distress call from some residents at about 9:00 am Sunday to report the incident.
"Our men quickly proceeded to the hospital to verify the incident and met the victim being attended to by doctors in the theatre. Meanwhile, the angry community members went in search of the suspect, Imoro Abubakari, and brought him to the police station," he narrated.
READ ALSO: NPP, NDC's electoral processes breed corruption – Majority Leader
The suspect in his caution statement admitted the offence and stated that the victim Faiza Abdellah, used a stick to hit his mother's hand, causing a fracture in the hand forcing him to retaliate in the manner he did.
"I live in Tamale but came to Kpano after receiving the information on the alleged assault on my mother. I was approaching with the cutlass when the victim took to her heels and that action made me suspect that she might be the one responsible for my mother's assault [sic]," he said in his caution statement.
READ ALSO: We elect executives based on competence not tribe – Tetteh Chaie jabs Desooso
DSP Mohammed Tanko said the suspect then chased the victim and inflicted a machete wound on her, rendering her left wrist hanging on just a thin piece of flesh.
The suspect is still in police custody, assisting in further investigations with the victim still on admission at the Savelugu Municipal Hospital.