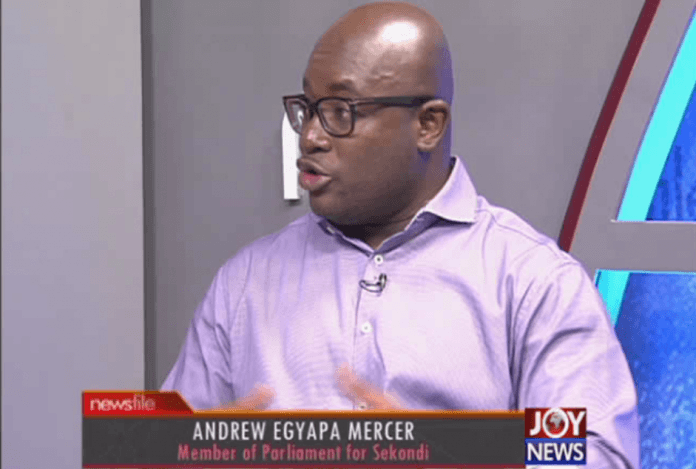 New Patriotic Party (NPP) Member of Parliament for Sekondi Constituency, Andrew Egyapa Mercer, says the use of restrictive tendering to replace the Power Distribution Services concession remains a prerogative of the Millennium Challenge Corporation (MCC).
According to Mr Mercer, the government has not taken any decision to implement a restrictive tendering process in the changeover.
ALSO: Nollywood actress, Bose Oladimeji runs away from marriage, find out why
"The issue of restrictive tendering is only one of the options government proposed to facilitate a timely changeover but the prerogative remains that of the MCC," he said.
Speaking on Adom TV's Badwam show, Mr Mercer explained the government's letter which made mention of a restrictive tendering process did not state it was a final decision.
"In replacing PDS before the end of the two-year compact, immediate plans must be instituted to open up the ownership of this new concession to all Ghanaians and that is what government intends to do," he said.
ALSO: Watch: Man introduces lover as sister, loses her to friend
Source: Adomonline.com | Gertrude Otchere