The Kitasi-Berekuso road, off the Accra-Aburi highway, in the Akwapim North district of Ghana, is symptomatic of the mediocrity that is fast becoming the acceptable norm in Ghana.
Only a few years ago, it was paved and motorable. Today, the paving is long gone. The red dirt road is riddled with potholes, making for difficult and even dangerous navigation, especially in the rainy season. Yet this deplorable road leads to Ashesi University College, an institution that is helping to create leaders who would prevent unfortunate nuisances like that of the Kitasi-Brekuso road.
Set on over 100 acres of landscaped grounds on top of the Akwapim hills, Ashesi's campus is a stunning oasis of peace and tranquillity which makes studying at Ashesi a delight and provides a source of daily inspiration and self-renewal.
There's no litter to be found anywhere other than in the litter bins where they belong. Awuah tells me he dislikes people who show no regard for the environment. To him, people who litter are short-term thinkers and lack social capital – the ability to work together to solve elementary social problems. Given Ashesi's mission to educate ethical leaders with the courage to transform our continent, it's understanding that Awuah would be almost as obsessed with preserving Ashesi's pristine grounds as he is with the quality of teaching.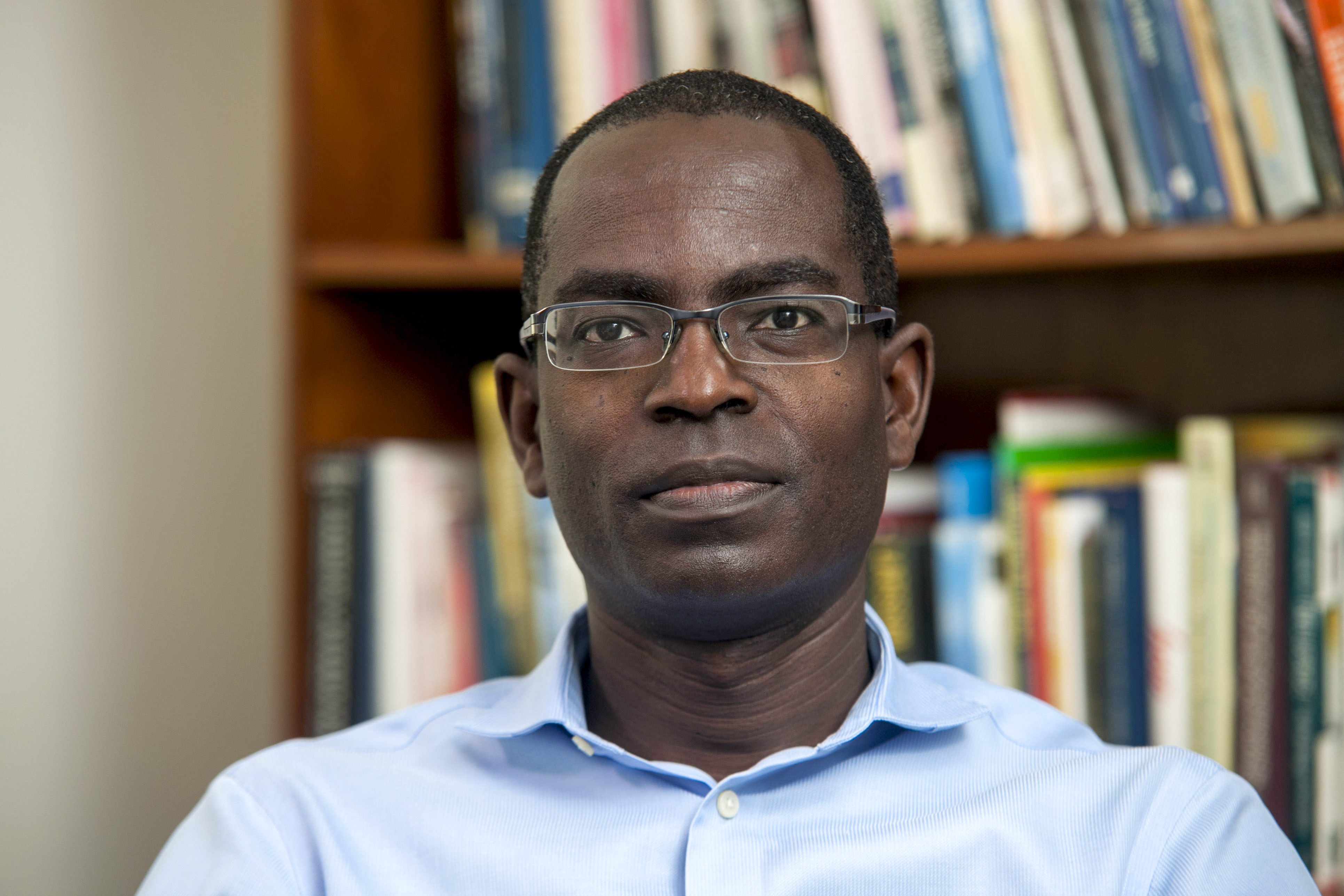 But Ashesi's story is more than buildings and beautiful campus. Awuah has created – unprecedented in Ghana –  a real-life laboratory of ethical leadership, entrepreneurship and critical problem solving, modelled on his own college life and liberal arts education which he received and thoroughly enjoyed at Swathmore College.
Ashesi provides access to holistic quality teaching and the opportunity to interact at an intellectual level with a wide array of people including the Berekuso community, where students tutor high school students and teach farmers better cultivation methods, amongst others.
At its founding in 2002 in a rented home on 2nd Norla Street in Labone, Ashesi's freshman class was made up of 27 students, nearly 50% of whom were on scholarship. Despite significant challenges such as run-ins with the National Accreditation Board and a year they barely made payroll, Awuah has steered Ashesi to become a globally recognised academic institution of excellence with a healthy endowment. Every one of its graduates has found quality employment, and 90% of them remain in Africa, where they can make great impact. Need is not a barrier as Awuah tirelessly raises funds to provide generous scholarships.


Awuah is easily the most globally recognised and awarded Ghanaian of his generation. His awards and accolades include Schwab Foundation 2014 Social Entrepreneur of the Year, TED Fellow, Honorary Doctorates from Swarthmore College and University of California at Berkeley, Member of the Order of the Volta, World Economic Forum Young Global Leader, and the John P. McNulty Prize.  In 2015, he was awarded the $625,000 prestigious McArthur Fellowship "Genius Grant' as an investment in his originality, insight and potential.
Last week, Awuah was awarded the $500,000 prestigious WISE Prize for his outstanding world-class contribution to education. The WISE Prize is becoming almost as prestigious as the Nobel Peace Prize.
But founding a university was not on Awuah's list when he started considering how he could contribute to Ghana's economic development. As an electrical engineer with eight years' work experience at Microsoft, he assumed he'd set up a software firm. He changed his mind about that when he realised how difficult it would be to find the right home trained engineers to help grow the company.
By analysing various national problems faced by friends and family, Awuah came to the conclusion that those in control (the post-secondary educated elite who typically made the decisions) were the cause of many of the problems. So he decided to set up an institution to better equip the next generation of leaders – to make them ethical, entrepreneurial, critical problem solvers as well as philosophical leaders – leaders who cared and thought deeply about the issues at hand. He figured that if he limited himself only to this 5% or so, he could change the course of Ghana's destiny as they would in turn impact and influence society generally.


Business School provided him with an opportunity to refine and test his ideas including travelling to Ghana, with three other students, to research the viability of the idea and to develop a business plan.
Awuah himself is the best role model for the generation of leaders he is trying to develop. Spending time with his family and helping nurture his children is what's most important to him. He has no time for hierarchy and is always happy to roll up his sleeves to pitch in. His office is surprisingly small – for a President of an African University. The bookshelf is full of books on a wide range of subjects that feed all the questions he has about our continent. At the moment he is reading Changing Minds by Howard Gardner.
He queues in line to eat the same food as students at the student cafeteria and I don't think Awuah has quite realised what a superstar he has become. He tells me he has no extravagances other than travel via business class travel (more for the practical reason of comfort – his long legs get cramped on long-haul flights).
He tells me his greatest fear is that, at some point in the future, he will look back and feel the work he did at Ashesi did not matter. "Not a chance" I mummer to myself.  He's already been written into the annals of Ghanaian education reform and transformational leadership; an embodiment of the founding doctrine of his alma mater, Achimota School, to go forth "as living waters to a thirsty land".