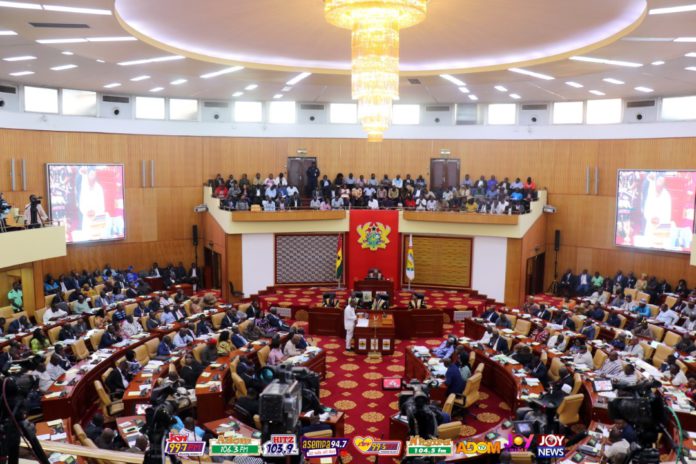 Parliament is expected to resume today, January, 28, 2020 for its fourth and final session of the 7th Parliament.
A total of 20 Bills including Affirmative Action Bill, 2019, Rent (Amendment) Bill, 2019, Ghana Petroleum Hub Development Corporation Bill, 2019, Community Water and Sanitation Agency Reform (Amendment) among others are scheduled to be presented to the House during this meeting.
As part of the session, the President, Nana Addo Dankwa Akufo-Addo is also expected to present the State of the Nation Address, Public Affairs Director, Kate Addo said in a Press release.
The meeting is expected to last approximately nine weeks.