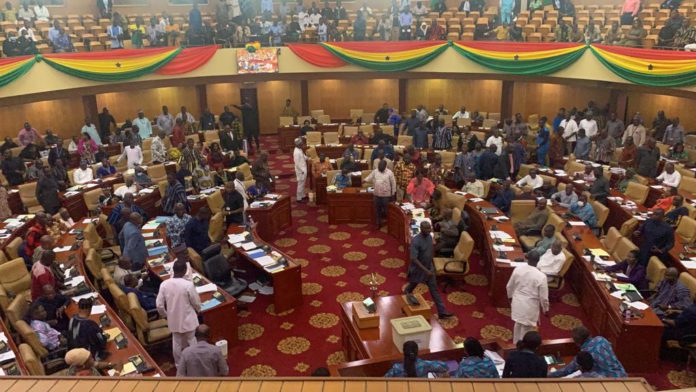 Members of Parliament (MP) are expected in the House today after they were recalled by the Speaker of Parliament, Alban Bagbin, for an "urgent parliamentary business."
Some MPs have claimed that the recall is to compel them to give government clearance to go for another loan.
The House went on break on March 31, 2023, after passing three controversial tax bills into law with the Nanton Member of Parliament involved in an accident on his way to Parliament to partake in the vote to approve the bills.
On the night, the MPs also approved two additional Supreme Court Justices who had been vetted by the Appointments Committee earlier in the year.
Mr Bagbin in a statement recalling the legislators said: "In exercise of the power conferred on the Speaker by order 42(3) of the Standing Orders of the Parliament of Ghana, I, Alban Sumana Kingsford Bagbin, Speaker of Parliament, do hereby direct that Parliament shall notwithstanding anything to the contrary, be recalled from recess to sit on Tuesday, the 2nd day of May 2023, at ten o'clock in the forenoon, at Parliament House, Accra, to consider urgent parliamentary business."