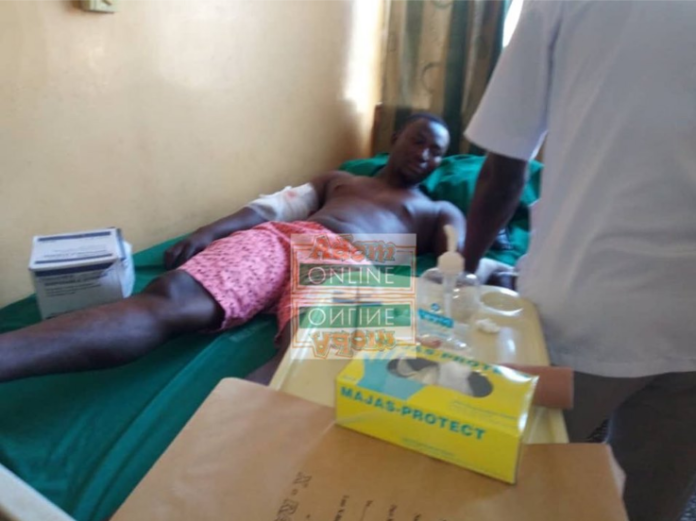 One person has been picked up by the Bole Divisional Police command following the shooting of a 29-year-old printing press owner, Kanodia Haruna.
The victim was allegedly shot in the presence of his pregnant wife at their home in Bole in the Bole District of the Savannah region by unknown assailants.
ALSO: Photos: Printing press owner shot multiple times in wife's presence
Confirming the arrest, the wife of the victim, Bawa Hawa, said the suspect used the victim's mobile phone to call someone after the attack leading to his arrest by the police few hours ago.
A visit to the victim at the hospital revealed that doctors were still preparing to conduct an operation to remove the rest of the bullet pellets from him body.
ALSO: Family and friends conundrum: Akufo-Addo reminded of his pledge in opposition
Bole is currently under curfew as a result of some chieftaincy unrests.