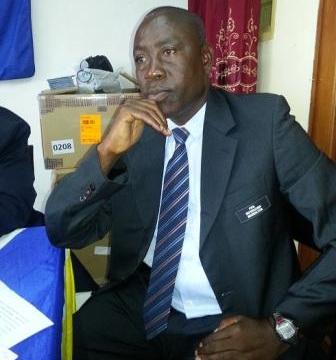 Retired FIFA referee, Joseph Wellington, has denied ever taking bribe, contrary to what investigate journalist, Anas Aremeyaw Anas has sought to suggest in the popular Number 12 expose.
The referee who was speaking on Asempa FM's Ultimate Sports show explained that the money he is alleged to have received as a bribe was his own money.
He has also explained that the figure involved was GHC 100 and not the GHC 2000 as claimed by the Tiger Eye PI team.
According to him, a certain Acquah who portrayed himself as the Operations Manager of Hearts of Oak set him up by recording and editing portions of videos of him just to dent his image.
"It was a friendly match between Hearts of Oak and Lions and I provided them with refereeing services where we [the officials] charged GH₵400 of which each of us was entitled to GH₵100. Sabban Quaye [Hearts of Oak's Team Manager] is my witness. He [Sabban Quaye] told me they don't have money at the moment so they will find some money for me after they have gone to the office.  So Acquah met me in my house and gave me the money [GH₵100], so it wasn't a bribe," he explained.
Wellington asserted that he has been sharing monies he received as an officiating official with Acquah.
"I share with Acquah all monies he gives me concerning Hearts matches and he knows it; because of my relationship with him, I give him money whenever he comes to my house," he added.
Mr Joseph Wellington has been banned for 10 years from all CAF-related football activities following the expose.