Some Nigerians have lambasted London-based Ghanaian gospel act, Sonnie Badu over comments he made over xenophobic attacks on some Africans, mostly Nigerians in South Africa.
Earlier, Sonnie Badu shared a post claiming some bad Nigerians have taken advantage of the xenophobic happenings in South Africa and Nigeria to further attack Chinese and other nationals residing in their country.
He explained that gesture wouldn't move the continent forward, hence Nigerians should refrain from playing a tit-for-tat game with it.
SEE THIS: Video: Davido declines to confirm if Chioma is pregnant or not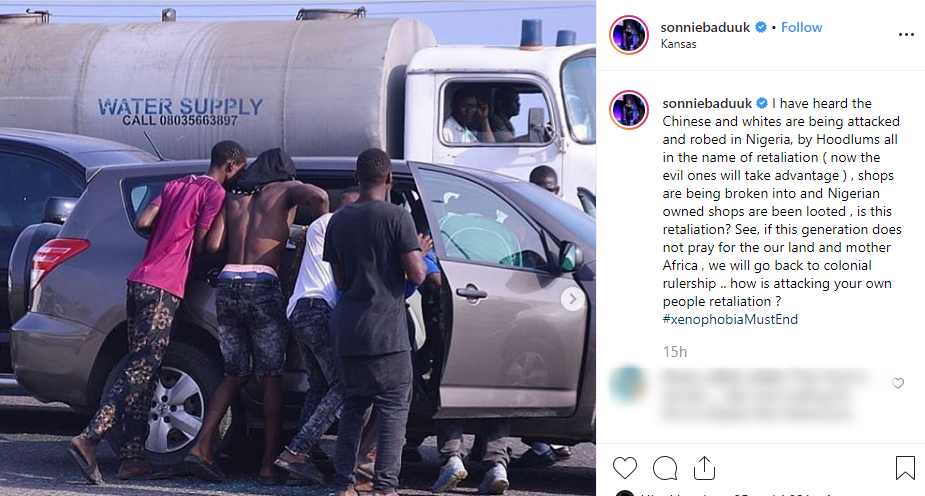 But, according to some Nigerians who commented under his post, Sonnie Badu is not speaking the truth, hence needs to verify before spreading info on his Facebook post.
One Nigerian, Dare Akande told Sonnie that he is only spreading "fake news". Adding that, "you sing Nigeria song made money from it and you now have the gut to spread fake news about our country. Just face your praise & worship business and ask for forgiveness. And get some haircut too, that might help your discerning spirit."
ALSO SEE: Adom Praiz 2019: YABS gives interesting testimony ahead of event
Another, Ayiba Amadu, who felt disrespected said he couldn't fathom why Sonnie Badu was silent when South Africans started the attacks.
He said, "Sunday MINISTER SONNIE BADU, You are wrong, very wrong, I'm beginning to feel you have some sentiment against Nigeria, when SA started it, you were mute, all of a sudden you've found your voice and you're even adding seasoning to your lies here."
Some of the comments under his post: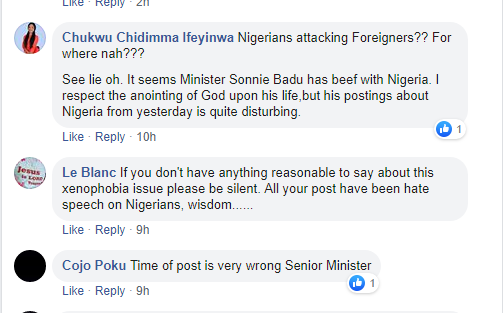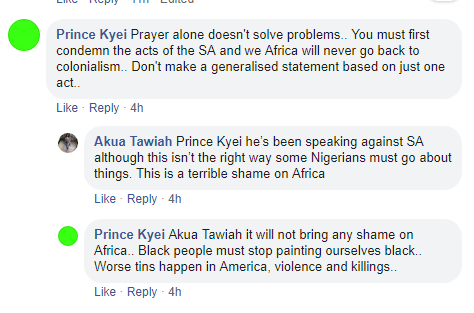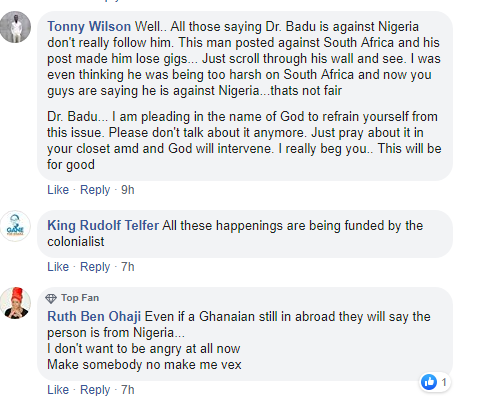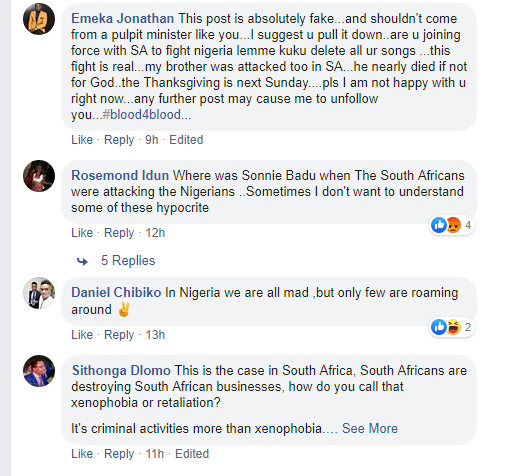 Source: Adomonline.com