Africa's largest economy has moved to boost trade with China.
Nigeria, China have announced they will conduct a currency swap amounting to nearly $2.4 billion, making trade between the two countries less reliant on the US dollar.
In a statement released by the People's Bank of China (PBoC), the deal was signed on agreement with the Central Bank of Nigeria (CBN) on April 27 and aims to facilitate "bilateral trade and direct investment, and safeguarding financial market stability in both countries."
In local currencies, the deal is worth 15 billion Renminbi or 720 billion Naira. The currency swap is valid for three years and can be renewed following the approval of both countries.
Emerging, emerging markets
Nigeria is looking to improve its trading relationship with the world's second largest economy.
According to data by Bloomberg in 2017, after the US, China is Nigeria's top trading partner. China's imports from Nigeria include mostly gas, oil and rough wood, and amounted to $953 million in 2016, the Observatory of Economic Complexity (OEC) reported.
Perhaps more crucially, though, are China's exports to Nigeria which amounted to $13 billion in 2016.
The two countries will hope the currency swap will mitigate the need for outside currencies, adding more stability to their bilateral trade.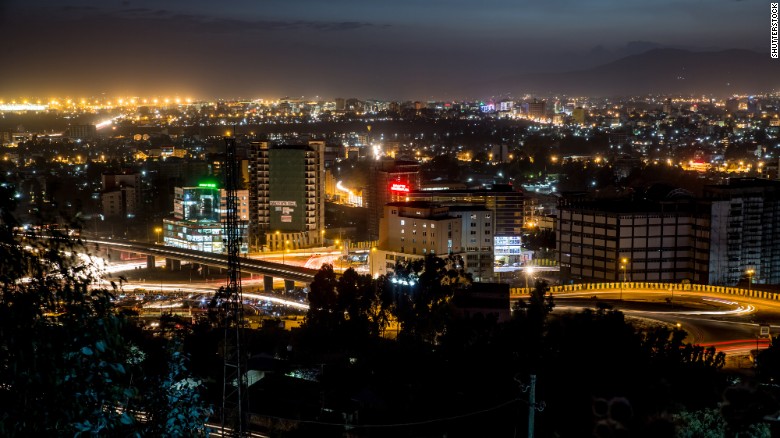 "Any arrangement that Nigeria can make to ease access to foreign exchange is positive for the country," said Ayo Teriba, CEO of Economic Associates. "$2.4 billion dollars is not a big amount but for Nigeria the situation will make a difference."
Bilateral trade
The two countries have reportedly been working on the deal for for more than two years. The talks began not long after the oil price plunge in 2014 which put Nigeria into recession until 2017, and created a dollar shortage that hit imports.
However, moving forward Teriba questioned the significance of China for Nigeria's economic growth.
"I don't think the relationship with China is the right way for Nigeria to grow. Nigeria should be encouraging businesses to invest in Nigeria," said Teriba. "The relationship between Nigeria and China is already lopsided."
It's not the first time China has agreed currency swaps with an African country. In 2015, the country signed a $4.8 billion deal with South Africa.
It marks another step in China's much talked about presence in Africa. Last month they also announced a $31 million grant to build a new headquarters for the Economic Community of West African States (ECOWAS) in Abuja, Nigeria.
The deal also follows the UK government's announcement this year that it will add Naira to its list of pre-approved currencies, signalling an effort to foster trade with Nigeria.
Nigerian President Buhari was the first sub-Saharan African leader to meet US President Trump at the White House earlier this week, with promoting economic growth on the agenda.
While Nigeria pursues bilateral agreements, the government has been resistant to regional and continental trade deals.
The Nigerian government refused to sign the African Continental Free Trade Area — which aims to bring together the African Union's 55 member states into a common market — and the Economic Partnership Agreement between West African countries and the European Union.