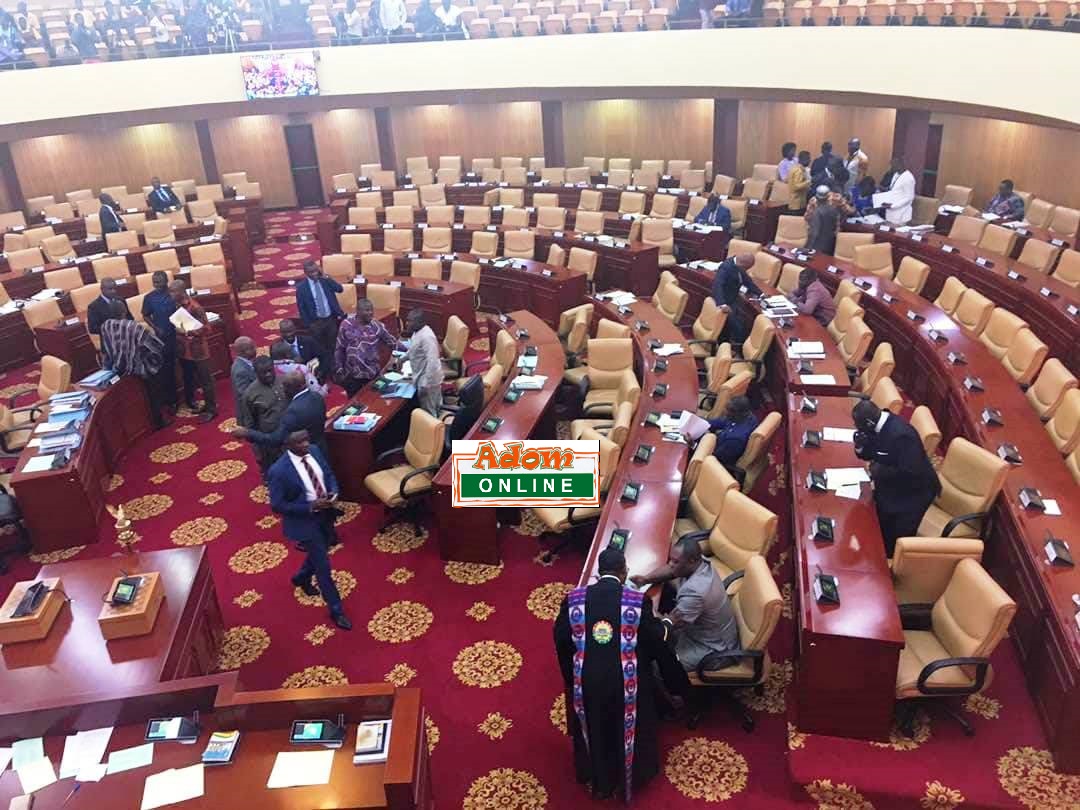 Parliament has officially reacted to the arrest of the three #Dropthatchamber protesters who disrupted Parliamentary proceedings and has appealed to Ghanaians to be mindful of the rules and regulations governing the conduct of the public who sit in its public gallery.
This follows the arrest of three protesters on Friday after they disrupted proceedings by shouting "drop that chamber" to register their displeasure at the planned construction of a new parliamentary chamber.
ALSO: Audio+Photos: Man, 52, killed for 'having an affair' with someone's wife
A statement signed by Parliament's Acting Director of Public Affairs, Kate Addo, said the protesters were strangers in Parliament and their actions breached the standing orders of the House.
"The rule is that any stranger admitted to the public gallery is not allowed to take part in deliberations on the Floor of Parliament. They are not allowed to engage in debates, clap or take part in proceedings in any shape or form," she clarified.
ALSO: Video: Soldier allegedly locked up for campaigning against new chamber
One of the protesters, Ernesto Yeboah, Convenor of the Economic Fighters League, was arrested in Parliament together with two others for shouting "drop that Chamber."
Source: Adomonline.com