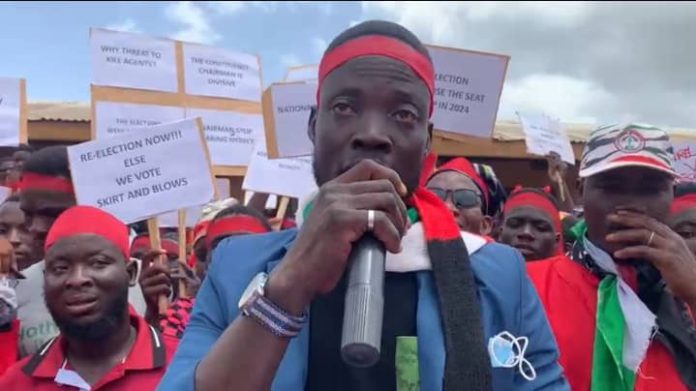 A youth group affiliated with the National Democratic Congress (NDC) in the Wulensi constituency of the Northern region has expressed their intention to employ the "skirt and blouse" voting strategy in response to alleged irregularities during the party's recent primaries.
The group, known as the Progressive NDC youth wing in the constituency, held a press conference to voice their concerns, stating that their pre-election grievances were left unaddressed, casting doubts on the credibility of the election results.
Specifically, the group disputed the legitimacy of the declared winner and incumbent Member of Parliament (MP), Abukari Dawuni, alleging manipulation of the electoral process.
They cautioned that if their concerns were not adequately resolved by the regional and national party executives, it would have consequences during the upcoming 2024 general elections.
During the press conference, Tifour N-yakpa Robert, the group's secretary, called upon the party leadership to seek a peaceful resolution to the matter in order to secure the retention of the parliamentary seat.
The dissenting group of protesters, predominantly dressed in red and black attire with red headbands, displayed their dissatisfaction with the situation.